Sony is finally rolling out PS5 SSD storage expansion, starting with beta users
But only specific types of drive are supported, and players may need to attach their own heatsinks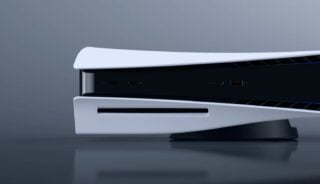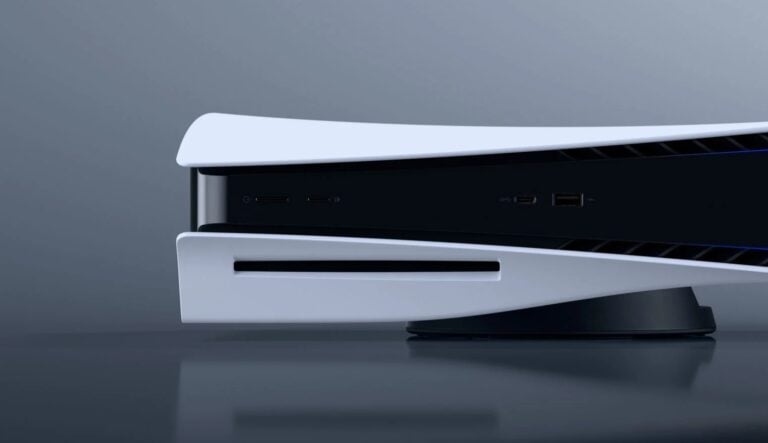 Sony has confirmed it's rolling out the ability for beta users to expand the PlayStation 5's storage with an off-the-shelf M.2 SSD.
Storage expansion has been one of the most requested features since PS5 launched in November last year, but its rollout has been hampered by the need for off-the-shelf drives to match the high specifications of PS5's own high-bandwidth SSD.
While players can currently attach an external drive to the PlayStation 5 via USB, these aren't capable of playing PS5 games. They can only be used for playing PS4 games, and can also store PS5 games currently not in use so they can be copied to the console's main SSD storage when they're ready to be played.
In order to extend the main SSD storage for playing PS5 games, players will need to buy a high-speed M.2 SSD that meets Sony's requirements, and attach it to the console's internal SSD mount, which is currently inactive.
The ability to upgrade storage will be made available to beta users in an upcoming system update, Sony said on Thursday, but players will have to carefully follow detailed instructions to complete the process.
Sony announced the PlayStation 5 system software beta program last month, and PS5 owners can register now for an opportunity to join the next PS5 beta test.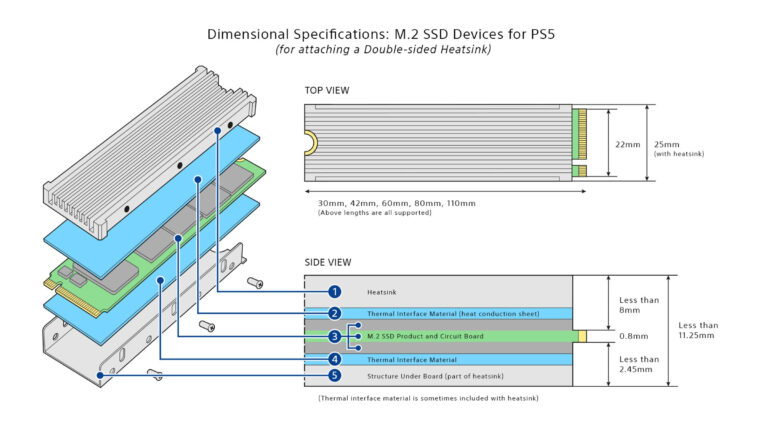 A new support page on the PlayStation website lists the M.2 SSD requirements in more detail. For example, 5,500MB/s or faster is recommended, and the total structure must be no greater than 22mm wide and 11.25mm tall.
Players may also have to attach their own cooling structure (like a heatsink) to the drive, while making sure it doesn't make the total structure too large.
Sony stresses that it "cannot guarantee that all M.2 SSD devices meeting the described specifications will work with your console and assumes no responsibility for the selection, performance or use of third-party products".
It also adds that not all games will necessarily perform as well as they do running on the PS5's internal SSD, even if the M.2 SSD's read speed is faster than 5,500MB/s.
The full set of requirements are as follows:
Interface: PCIe Gen4 x4 M.2 NVMe SSD
Capacity: 250GB – 4TB
Cooling structure: Using an M.2 SSD with your PS5 console requires effective heat dissipation with a cooling structure, such as a heatsink. You can attach one to your M.2 SSD yourself, either in a single-sided format, or double-sided format. There are also M.2 SSDs that have cooling structures (such as heatsinks) built in.
Sequential read speed: 5,500MB/s or faster is recommended
Module width: 22mm width (25mm width is not supported)
Form Factor: M.2 type 2230, 2242, 2260, 2280 and 22110.
These numbers can be found on retail listings for M.2 SSD devices. The first two digits refer to the width, the remaining digits to the length.
Socket type: Socket 3 (Key M)
Total size including cooling structure:
In millimeters: smaller than 110mm (L) x 25mm (W) x 11.25mm (H).
In inches: smaller than 4.33in (L) x 0.984 in (W) x 0.442in (H).
See below for full requirements.
Length
The following M.2 SSD lengths are compatible with PS5 consoles:
30mm, 42mm, 60mm, 80mm, 110mm (corresponding to the form factor type, per above).
Width
A 22mm-wide M.2 SSD module is required.
The total structure (including an added cooling structure) cannot exceed 25mm (0.984in).
Height
The total height of the M.2 SSD and its cooling structure (such as a heatsink) – whether built-in or separate – must be less than 11.25mm (0.442in).
The height must also be in the right place, in relation to the M.2 SSD's circuit board:
The size below the board must be less than 2.45mm (0.096in)
The total size above the board must be less than 8mm (0.314in)
In order to install the SSD, players will have to open their PS5 up and use a screwdriver to remove the cover from its expansion slot, insert the SSD and fasten it back in with screws.
It was reported earlier this year that Sony would finally enable PS5 storage expansion this summer, with Bloomberg claiming support would be enabled via a firmware update that also unlocks higher cooling-fan speeds to ensure the console doesn't overheat.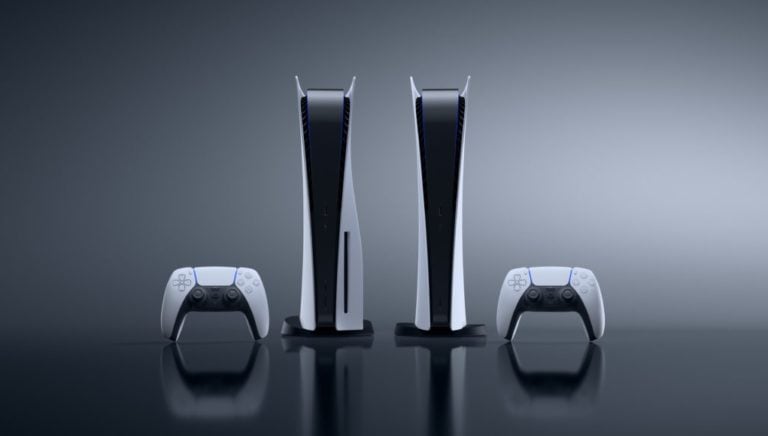 As explained by Digital Foundry's Rich Leadbetter last year, drives capable of PS5's huge bandwidth will likely be expensive in the short term.
"In the short term at least, the advice is simple: don't buy an NVMe drive without Sony validation if you plan to use it in PlayStation 5. Also remember that extreme bandwidth PCIe 4.0 NVMe drives are likely to be very expensive – in the short term, at least.
"This is cutting-edge technology, after all. Obviously though, the outlook should improve significantly as the next generation progresses – and prices do tend to drop significantly over time."
Coincidentally, on Thursday manufacturer Seagate confirmed its new FireCuda 530 NVMe m.2 PCIe Gen 4 SSD will be compatible with PlayStation 5.
"We have done some testing with Sony on the PlayStation 5 and today we can confirm that the FireCuda 530 with the heatsink has met all the PS5 requirements," the company said in a statement.
"With the PS5 design, the SSD card slot is very narrow, so there's not much room for the SSD to mount. However, with the FireCuda 530 – even with the heatsink on the top – the slim design allows for it to fit. Of course, the FireCuda 530 without the heatsink is slimmer, so both of them will fit into the PS5."
Related Products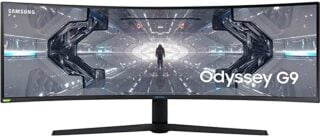 SAMSUNG 49-inch Odyssey G9 Gaming Monitor
Other Products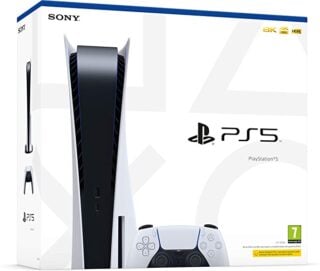 PlayStation 5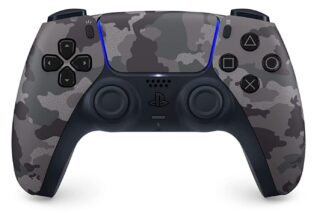 DualSense Controller - Gray Camouflage
Some external links on this page are affiliate links, if you click on our affiliate links and make a purchase we might receive a commission.