Sony has removed Cyberpunk 2077 from the PlayStation Store and is offering refunds
The game is no longer available "until further notice"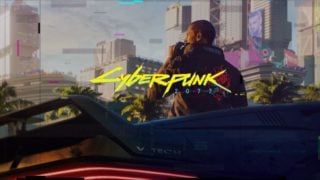 Sony Interactive Entertainment has removed Cyberpunk 2077 from the PlayStation Store and is offering refunds to players who purchased it through the online marketplace.
The company's social media channels are publicising the news with a link to a refund page on the PlayStation website.
"SIE strives to ensure a high level of customer satisfaction, therefore we will begin to offer a full refund for all gamers who have purchased Cyberpunk 2077 via PlayStation Store," it said. "SIE will also be removing Cyberpunk 2077 from PlayStation Store until further notice.
"Once we have confirmed that you purchased Cyberpunk 2077 via PlayStation Store, we will begin processing your refund. Please note that completion of the refund may vary based on your payment method and financial institution."
UPDATE: CD Projekt Red has committed to offering continued support for the PS4 version of Cyberpunk 2077 as it targets a return to the PlayStation Store "as soon as possible".
It has also claimed it's not in talks with Microsoft about the possibility of pulling the Xbox One version of Cyberpunk 2077 from sale.
UPDATE 2: Microsoft has released a statement confirming that it will be offering refunds to all users who purchased a digital version of Cyberpunk 2077:
ORIGINAL STORY CONTINUES: The refund request page should provide access to a form to complete, although Sony has acknowledged that it's not currently appearing for everyone.
The highly anticipated RPG released on December 10 following three delays. While the PC version was largely well received in spite of numerous bugs, the game's performance on consoles has been heavily criticised by fans and the media.
CD Projekt pledged to improve the overall experience via future updates, but also said customers not wanting to keep the game could opt for a refund – something it would help them with if they were having difficulties getting one, which many have been.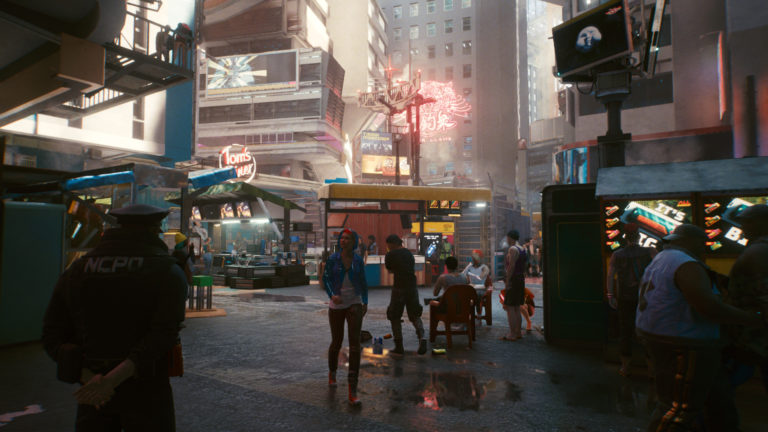 Customers struggling to obtain a refund were asked to contact CD Projekt Red for assistance via a special email address. Those who did so have been receiving the following response in recent days.
"If you own a digital copy of the game on Xbox, visit this Xbox support article for details on how to get a refund. If you own a digital copy on PlayStation, please wait for us to get back to you."
US retailer GameStop is reportedly directing unhappy Cyberpunk 2077 purchasers seeking refunds to CD Projekt. In an internal memo obtained by Vice, GameStop said it will not accept returns for opened copies of the game, which is standard policy for most games retailers.
On Monday, CD Projekt said that it would release a new update within the next seven days targeting bugs, crashes and performance.
Large patches will follow in January and February, which "should fix" the biggest problems players are experiencing on PS4 and Xbox One and bring those versions of the game closer to the PC experience.
"First of all, we would like to start by apologizing to you for not showing the game on base last-gen consoles before it premiered and, in consequence, not allowing you to make a more informed decision about your purchase," CD Projekt said in a statement.
"We should have paid more attention to make it play better on PlayStation 4 and Xbox One.

"Second, we will fix bugs and crashes, and improve the overall experience. The first round of updates has just been released and the next one is coming within the next 7 days. Expect more, as we will update frequently whenever new improvements are ready.
"After the holidays we'll continue working – we'll release two large patches starting with Patch #1 in January. This will be followed by Patch #2 in February. Together these should fix the most prominent problems gamers are facing on last-gen consoles."
CD Projekt said it would inform players about the contents of each patch ahead of their release. "They won't make the game on last-gen look like it's running on a high-spec PC or next-gen console, but it will be closer to that experience than it is now."
The company announced on December 10 that Cyberpunk 2077 had sold eight million copies via pre-orders alone – more than enough to cover the game's development costs, as well as marketing and promotional expenses "either already incurred or anticipated for the remainder of 2020", it said.
Cyberpunk 2077's troubled launch has resulted in CD Projekt shares dropping by more than a third following the game's release and wiped over $1 billion off the wealth of the company's founders.
Related Products
Other Products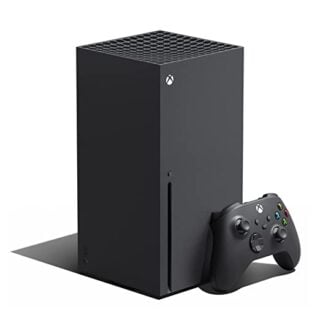 Xbox Series X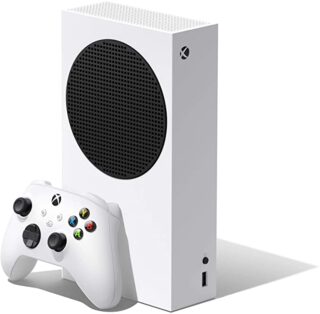 Xbox Series S
Some external links on this page are affiliate links, if you click on our affiliate links and make a purchase we might receive a commission.