Sony has released a trio of PlayStation 5 instructional videos
Showing how to use your account, customise settings and transfer data from PS4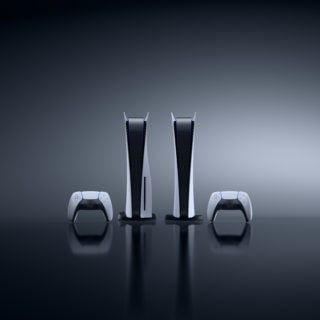 Sony Interactive Entertainment has released a trio of PlayStation 5 instructional videos.
They offer handy tips to get players started after booting up the console for the first time including using their account, recommended settings, and transferring data from PS4 to the next-gen system.
Notably, transferring data between consoles can be carried out in the background while players continue to explore the new console.
Sony also recently detailed how PS5 expands the number of accessibility options available to players with disabilities.
The PS5 release date is November 12 in the US, Japan, Canada, Mexico, Australia, New Zealand and South Korea, with the rest of the world getting the console on November 19.
Sony confirmed earlier on Thursday that all PS5 sales at launch will be online only, with no units available in stores on November 12.
US retailer Walmart has since confirmed that it will be taking new PS5 orders online at four specific times next week.
An embargo on PS5 coverage lifted last week, when the first PS5 unboxing videos were published by various media outlets, who were also finally able to compare the size of retail PS5 units to other consoles.