Sony has delayed PS5 shooter Returnal 'for extra polish time'
Housemarque title slips a month to April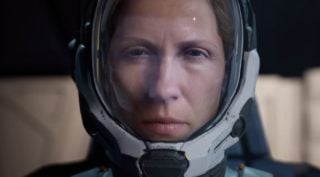 Sony Interactive Entertainment has delayed Housemarque shooter Returnal by a month to April 30, 2021.
The game was previously due to release on March 19, but Sony said on Thursday it had decided to delay the title "in order to give the team extra time to continue to polish the game to the level of quality players expect from Housemarque."
Revealed during a PS5 showcase in June, the original IP is a third-person roguelike shooter. "Designed for extreme replayability", the game features a sci-fi setting and a planet which evolves each time the game's protagonist Selene dies.
But just as the planet changes with every cycle, so do the items at players' disposal. "Every loop offers new combinations, forcing you to push your boundaries and approach combat with a different strategy each time," Housemarque said.
It's Helsinki-based Housemarque's first fully 3D action game, since releasing popular shoot-em-ups Resogun, Matterfall and Super Stardust.
Game director Harry Krueger said in a recent video: "We have accumulated a lot of knowledge – and perhaps even a bit of wisdom – in how to create these arcade experiences over the past ten years, and of course we are being mindful of sticking to those traits and just transferring those to a more, let's say, triple-A package or to a third-person perspective."
He added: "Naturally, there's been quite a few interesting challenges on that road. I think it comes down to… yes, most of our games during this last ten year period, during the arcade era, have been mostly 2D experiences, right? So usually confined to a simple 2D playfield and lots of clean obstacles and challenges to overcome, lots of explosive action…
"Now we just have this extra dimension – literally an extra dimension – of both ambition and complexity to the mix."