Sony claims Xbox's Activision deal could 'hurt developers and lead to price rises'
PlayStation says it's "confident" the UK regulator will seek to block the acquisition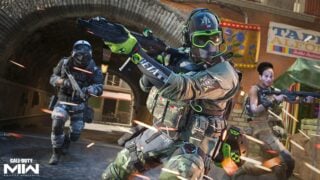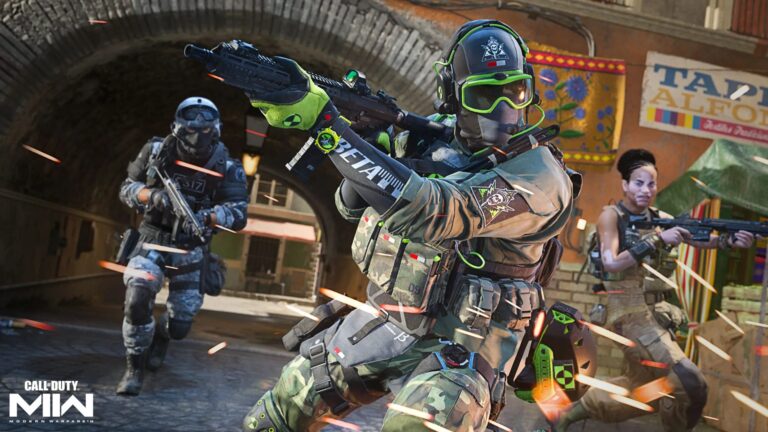 Sony Interactive Entertainment (SIE) has claimed it's confident that the UK's Competition and Markets Authority (CMA) will seek to prohibit Microsoft's proposed acquisition of Activision Blizzard.
The UK regulator recently expanded its investigation into the $68.7 billion deal due to a number of antitrust concerns, which it outlined in a statement published in mid-October.
Notably, it said it was worried about the impact the deal could have on PlayStation's ability to compete, given that the merger would see Microsoft gain ownership of the Call of Duty series.
In a newly-published response to the CMA's statement, Sony has expressed confidence that the regulator will conclude that the merger is likely to result in a substantial lessening of competition and should therefore be blocked.
The platform holder claims that if Microsoft were to gain sole control of Activision's content, independent developers would all be harmed and Microsoft could increase prices for games, hardware and subscriptions.
"SIE is confident that the CMA's Phase two inquiry will confirm that the transaction is likely to substantially lessen competition and should be prohibited," it said.
Sony goes on to argue that Call of Duty is "irreplaceable" and that Microsoft's ownership of it would tip the balance of power so heavily in its favour that, ultimately, PlayStation might be unable to compete.
"Microsoft would control irreplaceable content which drives user engagement," it wrote. "Post-transaction, Microsoft would control Activision content which drives [redacted] times as much user engagement on PlayStation than all of SIE's best performing first-party titles put together."
While Microsoft recently claimed it had offered Sony a deal that would keep the Call of Duty series on PlayStation for a decade, Sony argues that post-transaction, "Microsoft would have the ability and incentive to exclude or restrict rivals, including PlayStation and PlayStation Plus, from having access to Call of Duty".
According to Sony's statement, during its initial inquiries, the CMA gathered data showing that Activision's and Microsoft's games account for 30-40% of all minutes played on consoles in the UK. If Microsoft were to gain sole control of Activision's content, Sony argues that consumers, competitors, and independent developers would all be harmed.
"In the mid term, a significant number of PlayStation users would likely switch to Xbox and/or Game Pass," it said. "Faced with weaker competition, Microsoft would be able to: increase console and game prices for Xbox users (including those that switched from PlayStation); increase the price of Game Pass; and reduce innovation and quality."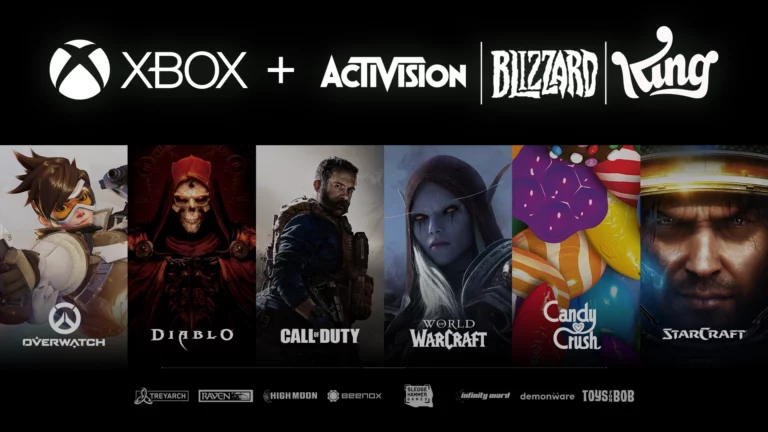 It added: "Microsoft's foreclosure strategy would lock in many consumers to Xbox, including existing Xbox users who play Call of Duty and those switching from PlayStation to play Call of Duty. These locked-in users would become less likely to switch in response to any procompetitive actions on SIE's part.
"This would effectively prevent SIE from competing for the business of a large portion of console gamers, reducing its incentives to invest."
Should the deal be approved, it would also give Microsoft ownership of franchises including Warcraft, Diablo, Overwatch, Crash Bandicoot and Guitar Hero. Microsoft has said it plans to offer as many Activision Blizzard games as it can within Xbox Game Pass and PC Game Pass.
In its response to the CMA's issues statement, Sony argues that controlling Activision's content would tip demand for multi-game subscription services away from PlayStation Plus and towards Xbox Game Pass.
"As Microsoft foreclosed PlayStation/PlayStation Plus, it would likely become a critical distribution channel for independent developers. In that weakened negotiating position, independent developers would likely receive worse terms for their content from Microsoft or even be required to promise exclusivity in return for distribution, thereby diminishing independent developers' ability and incentive to invest in high-quality new games. This, in turn, would also harm consumers even further."
The CMA has set a deadline of March 1, 2023, to publish the findings of its in-depth probe into the deal. If it finds that there is an anti-competitive outcome, it must then "decide whether action should be taken by it, or by others, to remedy, mitigate or prevent the substantial lessening of competition" and if so, what action should be taken.
Ultimately, the CMA has the authority to block mergers and acquisitions from being completed if what it determines to be appropriate action isn't taken to address a lessening of competition.
Related Products
God of War Ragnarök (PS5)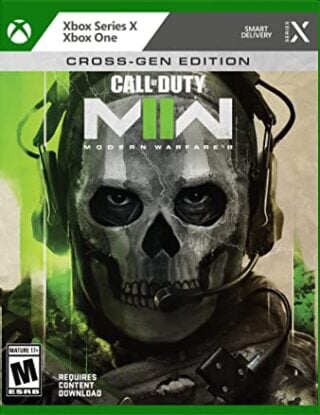 Call of Duty: Modern Warfare 2 (Xbox Cross-Gen)
Other Products
Some external links on this page are affiliate links, if you click on our affiliate links and make a purchase we might receive a commission.