Sony being taken to court over online refund policies
PlayStation maker alleged to have breached Australian consumer rights law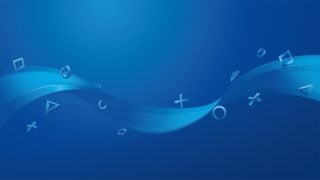 Sony Europe is being taken to court over allegations it refused to refund customers who bought faulty games through the PlayStation store.
The Australian Competition and Consumer Commission (ACCC) said on Wednesday it believes the company's refund policies for digital games breach consumer rights law.
Sony Europe is responsible for the PlayStation Network Terms of Service that Australian consumers must agree to when creating and using a PlayStation account. Sony Europe also operates the PlayStation Support Centre, which serves Australian consumers who experience issues with their PlayStation games.
Update, June 5, 2020: Sony Interactive Entertainment Europe has lost a court case over its PlayStation Store refund policy and been ordered to pay $3.5 million AUD in penalties.
Original story continues: The ACCC alleges that since late 2017, Sony has been informing consumers it has no obligation to provide refunds for faulty digital games unless the game's developer "told the consumer the game was irreparably faulty or otherwise authorised a refund".
Sony is also alleged to have told consumers that it could provide refunds for digital goods in the form of digital currency instead of real money.
"We allege that Sony Europe gave false and misleading information to their customers about their rights in relation to games sold via its PlayStation Store," ACCC chair Rod Sims said.
"Consumer guarantees do not expire after a digital product has been downloaded as we allege Sony Europe told consumers, and refunds must be given in the form of original payment unless a consumer chooses to receive it in store credit.
"Consumers who buy digital products online have exactly the same rights as they would at a physical store," Sims added.
The government body said Sony's actions may have caused Australian consumers to not seek product refunds, repairs or replacements they were entitled to under Australian law.
The ACCC is seeking pecuniary penalties, injunctions, declarations, correctives and costs over Sony's refund policies.
It has also launched action against Sony Europe parent company Sony Interactive Entertainment Europe Limited in relation to these allegations.
In April, the UK's Competition and Markets Authority launched an investigation to determine whether Sony, Microsoft and Nintendo's online gaming contracts are breaching consumer protection laws.
The UK competition watchdog said it's concerned about the legality of some of elements of the companies' business practices, such as their use of auto-renewals for online subscription services, their cancellation and refund policies and their terms and conditions.
Related Products
Other Products
Some external links on this page are affiliate links, if you click on our affiliate links and make a purchase we might receive a commission.