Sony announces surprise U-turn on Horizon Forbidden West PS4 upgrades
Last-gen users will now be able to upgrade to PS5 for free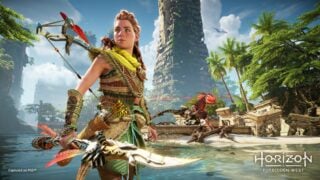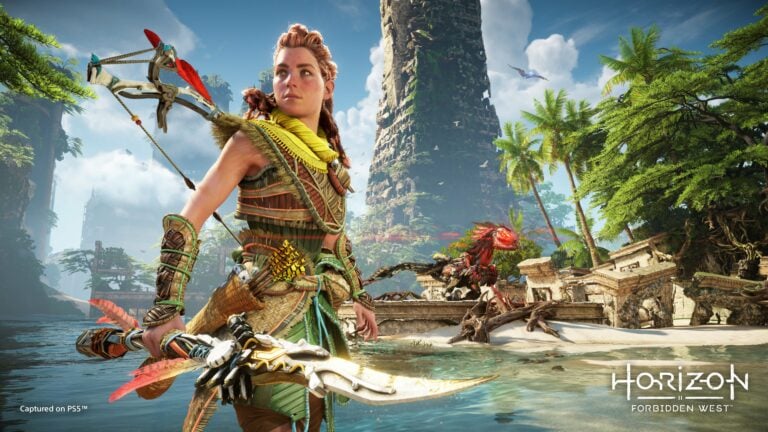 Sony has U-turned on plans not to offer PS5 upgrades for users who purchase the PS4 standard edition of Horizon Forbidden West.
Earlier this week, the platform holder said it would not be offering new-gen upgrades to those who purchased the standard PS4 game, and that users would need to instead buy the more expensive $80 Digital Deluxe Edition in order to obtain both versions of the sequel.
However, on Saturday Sony Interactive Entertainment CEO Jim Ryan announced a U-turn on the plans, and confirmed that PS4 Forbidden West players would be able to upgrade their games to PS5 for free.
Going forward, all cross-gen first-party games, including God of War's sequel and Gran Turismo 7, will carry a $10 upgrade fee, Ryan said.
"Thursday was to be a celebration of Horizon Forbidden West and the amazing team at Guerrilla working to deliver it on February 18, 2022. However, it's abundantly clear that the offerings we confirmed in our pre-order kickoff missed the mark," he said.
"Last year we made a commitment to deliver free upgrades for our cross-gen launch titles, which included Horizon Forbidden West. While the pandemic's profound impact pushed Forbidden West out of the launch window we initially envisioned, we will stand by our offer: Players who purchase Horizon Forbidden West on PlayStation 4 will be able to upgrade to the PlayStation 5 version for free."
The exec added: "I also want to confirm today that moving forward, PlayStation first-party exclusive cross-gen titles (newly releasing on PS4 & PS5)–both digital and physical*–will offer a $10 USD digital upgrade option from PS4 to PS5. This will apply to the next God of War and Gran Turismo 7, and any other exclusive cross-gen PS4 & PS5 title published by Sony Interactive Entertainment."
Thursday's news had seemed to contradict a previous statement made by Sony regarding its cross-gen plans for Horizon.
Speaking to The Washington Post last September, Sony Interactive Entertainment CEO Jim Ryan said regarding Horizon Forbidden West's PS4 announcement:
"No one should be disappointed. The PS5 versions of those games are built from the ground up to take advantage of the PS5 feature set, and we have an upgrade path for PS4 users to get the PS5 versions for free. It's about people having choice. I'm really quite pleased about the situation."
At launch, PS4 owners who purchased cross-gen titles Spider-Man: Miles Morales and Sack Boy: A Big Adventure were able to upgrade to the PS5 version for free.
However, more recently owners of Ghost of Tsushima on PS4 had to pay $29.99 to upgrade to the new PS5 version. However, the Director's Cut game includes a new expansion not featured in the original.
Pre-orders for Horizon Forbidden West are available now globally. Sony recently confirmed that the game has been delayed to February 2022.
Related Products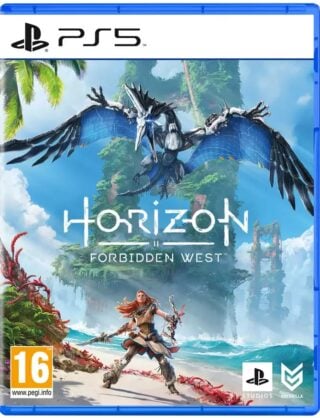 Horizon Forbidden West (PS5)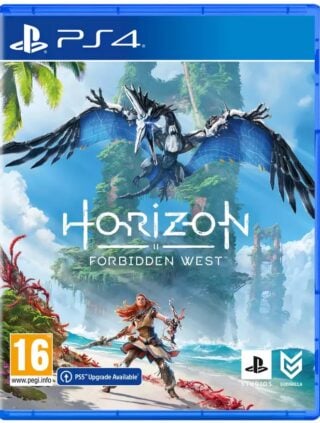 Horizon Forbidden West (PS4)
Some external links on this page are affiliate links, if you click on our affiliate links and make a purchase we might receive a commission.