Sony announces MediEvil release date
PS4 remake of 1998 PlayStation action-adventure game out in October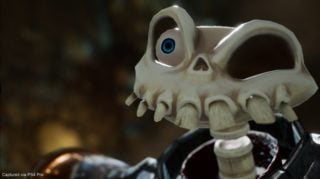 Sony used its latest State of Play broadcast to reveal an October 25 release date for MediEvil.
Announced at the 2017 PlayStation Experience event, the title's a PS4 remake of SCE Cambridge Studio's 1998 PlayStation game of the same name.
Sony also released a new story trailer for the action-adventure game, which is being developed by Other Ocean Interactive.
"Step into the bones of Sir Daniel Fortesque, a slightly-inept (and long dead) knight accidentally resurrected by his greatest enemy, the evil sorcerer Zarok," reads the official blurb.
"With a second chance to foil his greatest foe, Dan will once again set out to save the kingdom of Gallowmere and earn his place as a true hero."