Sonic Superstars is developed by original designer's studio, Sega confirms
Sonic Mania director talks fell through; Sonic 3 composer will helm audio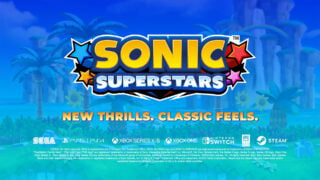 Sega's new Sonic game is developed by Arzest, the Japanese studio run by the mascot's original creator Naoto Ohshima, it's told VGC.
Ohshima, who is credited as designing Sonic and providing art for the franchise's earliest games, will be returning for his first series entry in over 20 years with Sonic Superstars.
Sonic Team boss Takashi Iizuka said in an interview at Summer Game Fest on Saturday that the company had originally intended to collaborate again with developer Christian Whitehead, who directed 2017's Sonic Mania, but plans fell through.
Iizuka then approached Ohshima, who worked on the original Sonic the Hedgehog and other entries in the 90s, to lead the next 2D game with his development team, which is best known for developing titles such as Hey! Pikmin and Yoshi's New Island.
Sonic Mania developers Headcannon and Christian Whitehead are not involved, Iizuka confirmed.
"When we were making Sonic Mania and the game was finished and Chris was done, we had a conversation with Chris and the team about what the next 2D game we make should be," he explained.
"We had some concepts and ideas laid out between the teams but we couldn't kick off the project. And so it disappeared for a while with Chris and the team.
"I'm friends with a lot of my old coworkers and I was having a conversation with Ohshima-san about how we should make a Sonic game together and if he'd be interested. He's the original creator of Sonic the Hedgehog, and so we had a conversation about whether his company Arzest would be interested in working on a Sonic game.
"So there were ideas with Chris and the team that fell through. Sonic Superstars is really all developed by Arzest, but Sonic Team in Japan is working with them on design and some other elements. Arzest and Ohshima-san are 100% developers of the game."
Iizuka explained that he feels he can trust Ohshima's team because of his valuable experience working on the original Sonic games. Ohshima is best known as the creator of Sonic's character design, but Iizuma said few people know that he actually designed many levels too.
"What Ohshima-san really brings is his classic Sonic experience, having worked on Sonic 1 and Sonic CD. He has an understanding of how to make a true classic Sonic game.
"A lot of people think Ohshima-san just came in and thought what Sonic would look like, drew the character and that was it. But he was also doing level design on Sonic 1 in addition to drawing and creating the character. So he has that experience of making a Sonic game because he did level design for the original game."
In addition, Iizuka revealed that Sonic 3 composer Jun Senoue will be leading audio on Superstars
"When we talk about people who are still around who worked on the classic Sonic games, there are not a lot of people who are actively creating games leftover from that really small group.
"But there are three people; myself, Ohshima-san and the third is Jun Senoue at Sega, who did music for Sonic 3 back in the day. He is also participating in the development of Sonic Superstars. Jun is the music director on the game and is really focused on making it sound like a classic game.
"But obviously he's not sat around creating all this music himself: he's working with internal teams at Sega to create music in that classic Sonic vibe and he's also working on some external teams such as Tee Lopes who helped out on Sonic Mania."
Sonic Superstars lets players control either Sonic, Tails, Knuckles or Amy Rose, and for the first time in a Sonic game, there will also be co-op support for up to four players.
The game will be released in fall 2023 both digitally and physically, on PS5, PS4, Xbox Series X/S, Xbox One, Switch and PC.
Related Products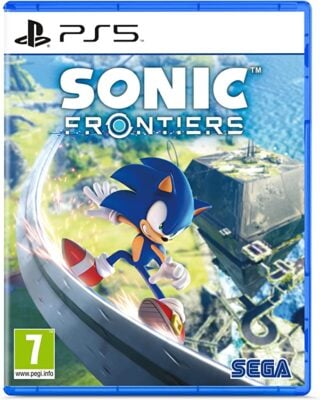 Sonic Frontiers (PS5)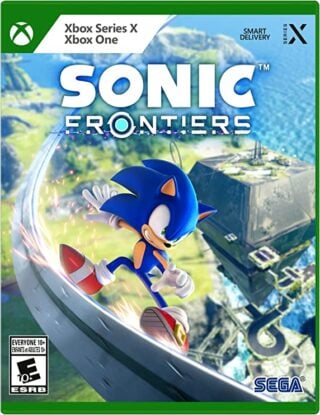 Sonic Frontiers (Xbox Series X|S)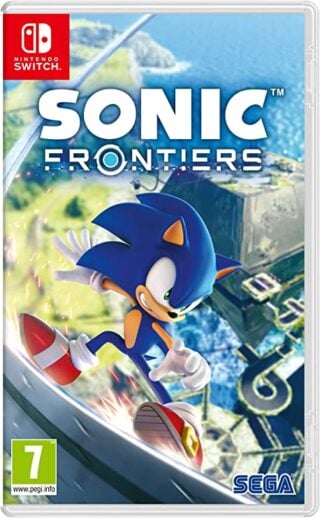 Sonic Frontiers (Switch)
Other Products
Some external links on this page are affiliate links, if you click on our affiliate links and make a purchase we might receive a commission.