Sonic remaster developer says he's 'very unhappy about the state' of Sonic Origins
"What is in Origins is not what we turned in," Headcannon's Simon Thomley complains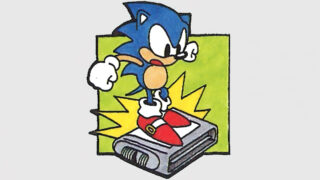 One of the key developers involved in the remasters featured in Sonic Origins has said the whole team is unhappy with the condition of the final product.
The compilation was released on Thursday and includes remasters of Sonic, Sonic 3, Sonic 3 & Knuckles and Sonic CD.
The Sonic CD remaster was originally developed by Christian Whitehead using his Retro Engine, while Sonic 1 and 2 were developed by Whitehead and Headcannon Games. Headcannon then confirmed in April that it had remastered Sonic 3 & Knuckles for the upcoming Sonic Origins.
However, Sonic Origins itself was developed and compiled in-house at Sega using the remasters, and Headcannon developer Simon Thomley (aka Stealth) is not happy with the finished product.
"This is frustrating," Thomley said in a Twitter thread. "I won't lie and say that there weren't issues in what we gave to Sega, but what is in Origins is also not what we turned in.
"Integration introduced some wild bugs that conventional logic would have one believe were our responsibility – a lot of them aren't.
"Regarding Origins, we were outsiders creating a separate project that was then wrangled into something entirely different. We knew going in that there would be a major time crunch and we worked ourselves into the ground to meet it just so this would even be made and released.
"Again, I can take responsibility for my and my team's mistakes, and there were some. Some actual mistakes, some overlooking, some rushjobs, some stuff we noticed but weren't allowed to correct near the end. It's absolutely not perfect and some of it is from us. It's complicated.
"I'm extremely proud of my team for their performance under such pressure, but every one of us is very unhappy about the state of Origins and even the Sonic 3 component. We weren't too thrilled about its pre-submission state either but a lot was beyond our control.
"We asked to do major fixes near submission but weren't allowed due to submission and approval rules. We asked about delays early and repeatedly but were told they weren't possible.
"We offered to come back for post-release fixes and updates – we do not yet know if this is happening."
Sonic Origins has been met with a generally positive reception, but Sonic fans are pointing out issues with the remasters not behaving like the original games did.
A thread of issues on the Sonic Retro forum cites the likes of collision issues in Sonic 3 & Knuckles, sound glitches and muffled audio in all games, problems with widescreen boundaries and odd Tails AI behaviour, particularly in Sonic 2.
One user reports being able to bypass the boss boundary as Super Sonic in one stage in Sonic 3 & Knuckles, allowing them to bypass the boss battle entirely and finish the level.
Some of the music tracks in the game's Museum mode have also been given the wrong titles.
Sonic Origins already garnered controversy before release with Sega's decision to lock away certain modes, music tracks and even menu animations in three DLC packs.
Sega also delisted the standalone games included in Sonic Origins ahead of the collection's release.
Related Products
Other Products
Some external links on this page are affiliate links, if you click on our affiliate links and make a purchase we might receive a commission.