Sonic Colors' Switch patch removes its most severe glitch, but it's not bug-free yet
Sega says more patches are coming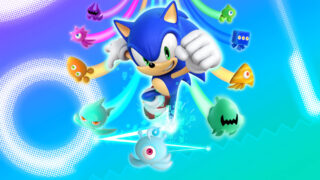 Sega has released a patch for the Switch version of Sonic Colors Ultimate that removes the game's most heavily publicised bug.
Following the game's release players quickly realised they could force a severe glitch by opening each of the world maps then quitting out of them. This seemingly affected the game's stability, causing extreme issues like Sonic's character model deforming and the entire screen quickly flashing bright colours.
The new patch appears to remove this glitch, making the game run as intended with no extreme flickering or model deformation.
However, as YouTuber TWIP pointed out in a new video, the game still contains a variety of other bugs and glitches that have not yet been fixed.
These include severe mid-game stutters, results screens that are too dark, broken animations, Wisp capsules that can't be collected, music glitches during Rival Rush challenges, flicking smoke effects and a number of other collision issues.
The official Sonic the Hedgehog Twitter account announced the new patch on Tuesday, saying there are more updates planned.
"This is the first of several patches (for all platforms!) that will begin rolling out in the near future," it confirmed.
Shortly after the game's launch earlier this month, the social media manager for the Sonic brand, Katie Chrzanowski, took to Twitter to tell Sonic fans that all feedback was being analysed as the developers worked on upcoming patches.
Chrzanowski also appeared to suggest that some of the bugs being shared online were due to players running illegal copies of the game on PC emulators, but both GameXplain and Nintendo World Report took to Twitter to confirm that they had experienced severe bugs on actual Switch hardware.
Sonic Colors Ultimate is available on Xbox One, PS4, PC and Nintendo Switch. Most media outlets, including VGC, were given access to the PlayStation 4 version of the game for review.
The Nintendo Switch version of the game is said to feature minimal graphical improvements over the Wii original, compared to the other Ultimate versions, with a frame rate of 30fps.
Sega recently delayed Sonic Colours Ultimate's physical release date in Europe.
Two weeks ahead of the remaster's planned release for PS4, Xbox One, Switch and PC, the publisher said "unforeseen logistical issues" were to blame for the delay.
"Due to unforeseen logistical issues, all physical editions of Sonic Colours: Ultimate, which include both the standard and keyring edition; will be delayed across all EMEA markets, excluding Australia and New Zealand," Sega said.
"This does not impact the digital release across all first party platforms. Sega is committed to customer satisfaction and we apologise for this unfortunate delay."
Related Products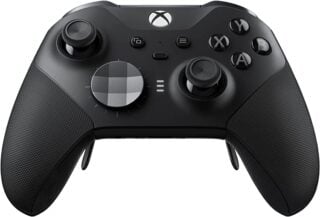 Xbox Elite Series 2 Wireless Controller
Other Products
Some external links on this page are affiliate links, if you click on our affiliate links and make a purchase we might receive a commission.