Sonic Colors Ultimate launch bugs and crashes are being 'assessed', with a patch coming
The Switch version in particular has been criticised for its numerous severe glitches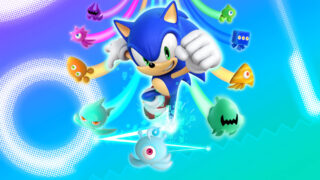 The teams responsible for Sonic Colors Ultimate are reportedly investigating reports of extreme bugs and crashes in the game.
The social media manager for the Sonic brand, Katie Chrzanowski, took to Twitter to tell Sonic fans that all feedback was being analysed as the developers work on an upcoming patch.
However, Chrzanowski also appeared to suggest that some of the bugs being shared online were coming from an emulator – though it should be noted that other sites with the Switch version have been reporting similar bugs running on retail Switch consoles.
"Appreciate all your feedback on Sonic Colors: Ultimate, and the teams are listening and assessing for an upcoming patch," Chrzanowski explained on Twitter.
"Quick aside: we've seen some graphical issues that were caused by an emulator which is unfortunately outside our control. Trying to figure out what bugs are legitimate can really slow down the QA process. If you're having issues, please do flag them here."
Although it may appear that some glitches are being caused by players running illegal copies of the game on PC emulators, both GameXplain and Nintendo World Report have confirmed that they've experienced severe bugs on actual Switch hardware.
GameXplain tweeted a video montage showing a variety of graphical glitches they've encountered while playing, stating: "The video contains glitches we encountered during normal gameplay, but some also require specific steps to be performed and are less likely to be encountered accidentally."
Nintendo World Report, meanwhile, tweeted another two-minute video showing more extreme glitches, but pointed out that it achieved those glitches by following a specific set of steps to trigger them.
According to some reports, players can force the glitches by opening each of the game's world maps then quitting out of them. This seemingly affects the game's stability, causing extreme issues like Sonic's character model deforming and the entire screen quickly flashing bright colours.
Nintendo World Report stressed that even though it had managed to replicate the glitches on retail hardware (rather than an emulator), it was only able to do so by performing those specific steps.
"Over a full playthrough roughly five hours in length, our reviewer did not experience glitches of this severity", it explained. "That playthrough was not done in one sitting, and the game was closed and re-opened at least once in between play sessions."
Sonic Colors Ultimate isn't officially released until tomorrow, but players who bought the Digital Deluxe Edition have had early access to the game since Friday, September 3. Many have since taken to social media to criticise the game's launch bugs.
The issues, which appear to be mainly affecting the Nintendo Switch version of the remaster, include severely glitched visuals, players falling through scenery, soft locks, crashes and more.
Sonic Colors Ultimate is available on Xbox One, PS4, PC and Nintendo Switch. Most media outlets, including VGC, were given access to the PlayStation 4 version of the game for review.
The Nintendo Switch version of the game is said to feature minimal graphical improvements over the Wii original, compared to the other Ultimate versions, with a frame rate of 30fps.
Sega recently delayed Sonic Colours Ultimate's physical release date in Europe.
Two weeks ahead of the remaster's planned release for PS4, Xbox One, Switch and PC, the publisher said "unforeseen logistical issues" were to blame for the delay.
"Due to unforeseen logistical issues, all physical editions of Sonic Colours: Ultimate, which include both the standard and keyring edition; will be delayed across all EMEA markets, excluding Australia and New Zealand," Sega said.
"This does not impact the digital release across all first party platforms. Sega is committed to customer satisfaction and we apologise for this unfortunate delay."
Related Products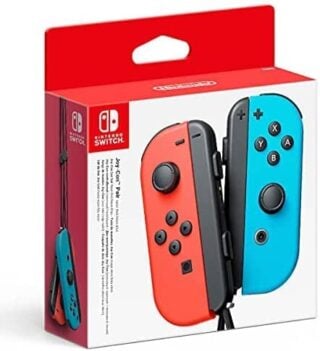 Nintendo Switch Joy-Con Pair

£58.99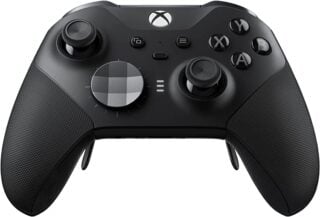 Xbox Elite Series 2 Wireless Controller
Other Products
Some external links on this page are affiliate links, if you click on our affiliate links and make a purchase we might receive a commission.