Solid Snake's voice actor thinks a Metal Gear Solid remake is coming
VGC previously reported that Konami has softened its stance on outsourcing its franchises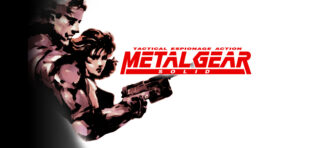 The voice of Solid Snake, David Hayter, has suggested that a Metal Gear Solid remake could be in development for current-gen consoles.
The claim was made during a lengthy discussion with YouTuber Dan Allen, in which the voice actor said he'd been told that a new version of the Hideo Kojima classic could be in the works.
"I thought it was just a rumour until the day before yesterday when I got a text from one of the insiders, saying they heard it might really be happening," he said.
"I only had some confirmation that it might not be a rumour a couple of days ago, and even that was still a rumour… but now it's an industry rumour, so that tends to be a little more accurate."
Hayter added that if publisher Konami were to remake MGS, they would likely need to re-record Snake's voice work due to the age of the original recordings, adding that he thinks he can still "pull off" the young snake voice.
"They can't use the original PlayStation [recordings] because the sound card isn't anywhere near as good as today's consoles," he said. "So what happens is, you run those old tapes and you can hear traffic going by outside and all this room noise, because we didn't do it in a studio: we did it in some living room.
"We did re-record the entire game for [GameCube remake] The Twin Snakes, so they could theoretically use those recordings, but again I don't think the quality would match what needs to be done."
VGC first reported Konami's softening of its stance over licensing its game properties earlier this year, in a report revealing that the company has outsourced a new Silent Hill game.
Konami's Japanese bosses are understood to have historically pushed back against most pitches to outsource their key games brands, which is a big reason why previous pitches for Silent Hill games, such as one by Until Dawn studio Supermassive, weren't greenlit.
However, following the disappointing performance of recent in-house titles Metal Gear Survive and Contra: Rogue Corps, VGC's sources said the company has become more willing to contract outside studios for its major franchises.
In addition to Silent Hill, we were told that Konami has plans to work on Castlevania and Metal Gear Solid games via external companies, but any potential releases are still years away.
Konami recently confirmed it would participate in the all-digital E3 2021 set to take place in June.
Star Wars and Dune actor Oscar Isaac will reportedly play Solid Snake in the planned Metal Gear Solid movie.
Related Products
God of War Ragnarök (PS5)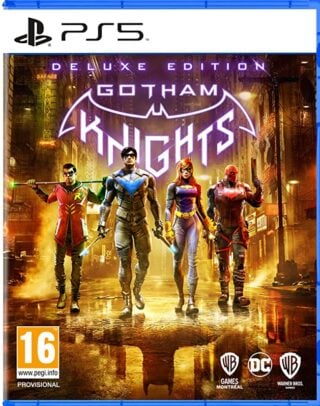 Gotham Knights - Deluxe Edition (PS5)
Other Products
Some external links on this page are affiliate links, if you click on our affiliate links and make a purchase we might receive a commission.