The Final Smash Bros Ultimate character is Sora
The Kingdom Hearts character was the most requested Smash character of all time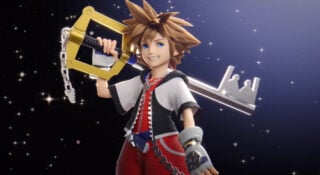 The final character in Super Smash Bros Ultimate has been revealed.
Sora from Kingdom Hearts is the 13th and final DLC character and will be released on October 18, bringing the final roster to a close at 89 fighters.
"I knew that Sora was the most requested fighter," Smash Bros. Ultimate director Masahiro Sakurai said, citing a poll that was released when Super Smash Bros was on the Wii U and 3DS. It was decided not to reveal the results at the time, so as not to place extra pressure on Square Enix.
Mii Fighter costumes were also announced for the Doom Slayer, Octoling and Judd from Splatoon. These will be released on October 18 for $0.75 each.
During the presentation, it was also announced that the Kingdom Hearts games will be released for Nintendo Switch via cloud streaming.
Sora's alternative costumes cover his Kingdom Hearts I, II, III and 3D: Dream Drop Distance outfits. A Steamboat Willie themed Timeless River design will also be included.
His standard special move is magic. Three types are used – Firaga, Thundaga and Blizzaga – and the game will cycle between them each time they're used.
His side special is Sonic Blade, which lets him dash in three different directions. While players can choose the direction of all three dashes manually, if the button is repeatedly pressed Sora will home in on the nearest enemy.
Sora's up special is Aerial Sweep, which sees him launch into the air in a spiral. It's similar to Link's up special, but it launches Sora into the air even if he's standing on the ground.
Finally, his down special is a Counterattack. It differs from other fighters' counters in that it not only stops the opponent's attack but also stuns them.
Sora will also be accompanied by a new stage called Rising Falls, which swoops past the Hollow Bastion castle from the series.
Sakurai had encouraged video game fans to watch the game's final character reveal, "even if you don't play the game".
"In just one day, the last fighter of Smash Bros. Ultimate will be announced," he wrote on social media on Monday. "Even if you don't play the game, if you're interested in gaming I'd like to recommend you watch it."
He added: "The new fighter may be a character that you don't know or different from what you expected. But I hope you enjoy the broadcast itself and I had fun recording it."
Sakurai recently reiterated that the release of the final character would conclude development on the game.
"The next DLC fighter will be the last one," he said. "There won't be any more after that. It'll be a while before that announcement, but it'll be available this year as planned, so please be patient. It seems like the team will have to complete this project at home, right up until the end."
Sakurai previously said he felt that there was "no way" the series would be able to have as many fighters or series represented again in future games.
Kazuya Mishima from the Tekken series joined Ultimate on June 29, as part of the Challenger Pack 10 DLC, which also includes a new stage and a selection of music tracks from the Tekken franchise.
Kazuya was the 12th downloadable character to be added to Super Smash Bros Ultimate.
Previous additions have included Banjo and Kazooie, the hero from Dragon Quest, Sephiroth from Final Fantasy VII, Terry Bogard from Fatal Fury and Steve from Minecraft.
Related Products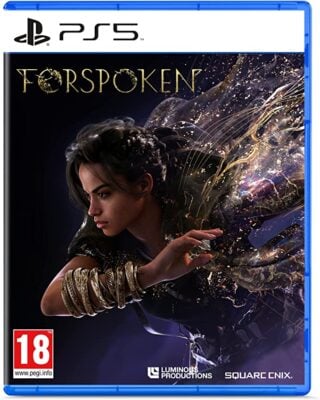 Forspoken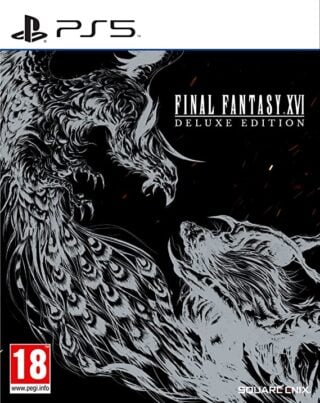 Final Fantasy 16 Deluxe Edition (PS5)
Some external links on this page are affiliate links, if you click on our affiliate links and make a purchase we might receive a commission.