Smash Bros. Terry Bogard DLC features significant SNK content
New character now available with 50 songs, 20 background fighters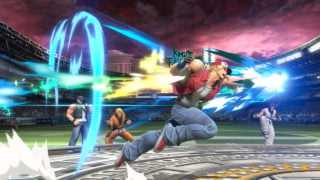 Nintendo has launched Super Smash Bros. Ultimate's Terry Bogard character DLC.
The character is available either as part of the game's Fighters Pass or individually for $5.99 USD / £5.39.
The launch was announced during a live stream on Wednesday, when game director Masahiro Sakurai revealed the character's moves are mostly faithful recreations from various SNK titles.
Because Terry always faces towards his opponent, he is the first character in Smash Bros. to have two side special attacks for forwards and backwards, Sakurai said.
When Terry's percentage is over 100%, he can perform Super Special Moves.
Terry's stage is King of Fighters Stadium, which for the first time in Smash Bros. is a walled off arena that players must be smashed through before they can be defeated.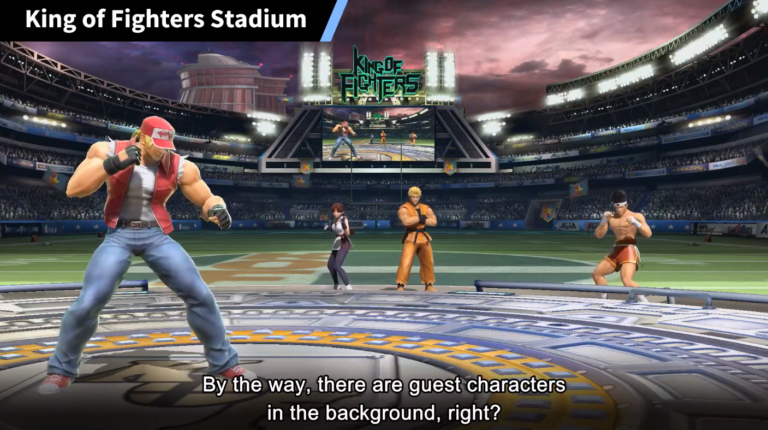 The stage includes more than 20 background characters from SNK history including Andy Bogard, Joe Higashi, Tung Fu Rue, Billy Kane, Geese Howard, Rock Howard, Kim Kaphwan, Ryuji Yamazaki, Blue Mary, Athena Asamiya, Kyo Kusanagi, Iori Yagami, Goro Daimon, Chang Koehan, Choi Bounge, Ralf Jones, Clark Still, Ryo Sakazaki, King and Yuri Sakazaki.
Sakurai suggested that SNK's famous barely clothed character Mai Shiranui has not been included for age rating reasons.
The Terry Bogard DLC includes almost 50 songs from a selection of SNK titles, including King of Fighters, Fatal Fury, Psycho Soldier, Metal Slug and Samurai Showdown.
SNK and Virtua Fighter costumes confirmed
Mii Fighter Pack #4 was also announced during the stream, which includes costumes from the Samurai Showdown, Art of Fighting, King of Fighters and Virtua Fighter series.
Terry Bogard is the 4th Super Smash Bros. Ultimate DLC character, following Banjo-Kazooie's release in September.
Nintendo announced in September it will develop more DLC fighters beyond the five previously confirmed for release as part of the Smash Bros. Ultimate Fighters Pass.
Ultimate's director Masahiro Sakurai recently said he feels there's "no way" the series will be able to have as many fighters or series represented again in future games.
Super Smash Bros. Ultimate has sold almost 16 million copies since its release in December 2018.