Smash Bros.' Sakurai reiterates that work on Ultimate will end this year
Following Kazuya's release tomorrow, the next DLC character will be Ultimate's last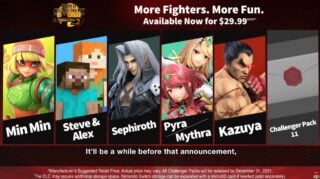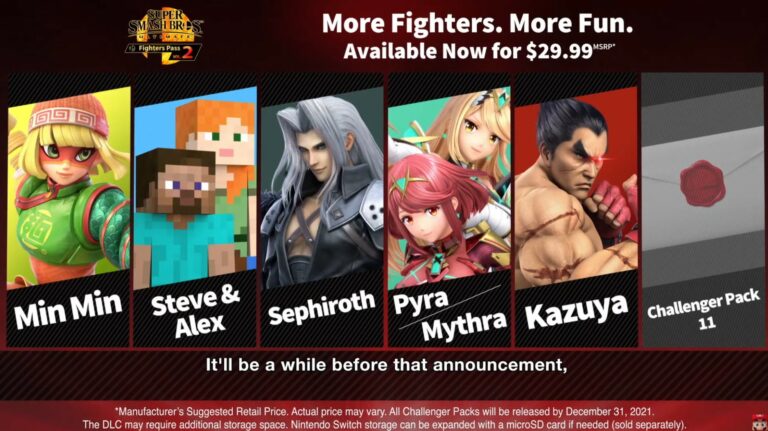 Super Smash Bros. Ultimate director Masahiro Sakurai has confirmed release details for the game's Kazuya DLC, and reiterated that the title's next fighter after that will conclude development on the game.
Kazuya Mishima from the Tekken series will join Ultimate tomorrow, June 29, as part of the Challenger Pack 10 DLC, which also includes a new stage and a selection of music tracks from the Tekken franchise.
The new character is the fifth of six fighters set to be included in Ultimate's second DLC Fighters Pass. Speaking as part of a live stream for Kazuya on Monday, Sakurai reiterated that the next DLC fighter will be released later this year, and will be the game's last.
"Up until now, we've created all sorts of fighters and stages. Gathering all of these games, new and old, and compiling them into a single product is a task that has meant a lot to me," the director said.
"Now that I think about it, it's been close to 10 years since Super Smash Bros. for the Wii U and Nintendo 3DS systems was in development. I've been working on this for a long time. You could call it my life's work.
"But finally, the next DLC fighter will be the last one. There won't be any more after that. It'll be a while before that announcement, but it'll be available this year as planned, so please be patient. It seems like the team will have to complete this project at home, right up until the end."
Sakurai previously said he felt that there was "no way" the series would be able to have as many fighters or series represented again in future games.
In Monday's stream, Sakurai showed off the Kazuya character for the first time. Kazuya's main attacks are similar to his fighting moves in Tekken, but with new Devil's Power moves introduced for mid-air jumps, smash attacks and special moves.
The new stage is Mishima Dojo. This area is closed off in all directions, but its walls and ceiling can be broken with strong attacks.
Releasing alongside Kazuya Mishima are several new paid Mii Fighter costumes, including Shantae, Lloyd Irving (Tales), Dante (Devil May Cry) and Dragonborn (The Elder Scrolls).
Finally, it was confirmed that a new amiibo figure for Min Min, the fighting noodle girl from ARMS, will be available in 2022.
Related Products
Other Products
Some external links on this page are affiliate links, if you click on our affiliate links and make a purchase we might receive a commission.