Smash Bros. Resident Evil character DLC seemingly debunked with spirits release
So far no existing spirit has been made full DLC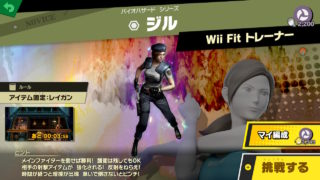 Super Smash Bros. Ultimate has added a number of Resident Evil spirits, seemingly reducing the chance of full characters appearing from the Capcom series in the near future.
Wesker, Leon, Chris and Jill will all be added in the next spirit event on Friday, November 29.
Resident Evil had been widely tipped as a possible candidate for Ultimate's upcoming fifth fighter DLC. However, so far no spirit added to Smash Bros. Ultimate has gone on to become a full DLC fighter.
Nintendo could break with tradition, but it seems unlikely it would show its hand when the reveal for Character DLC #5 is seemingly weeks away.
Joker, Hero, Banjo-Kazooie and Terry Bogard all had spirits added after their reveals as part of the full DLC package.
The unexpected Resident Evil content release could suggest a possible character reveal for publisher Capcom, however noted insider Sabi claimed on Wednesday that Devil May Cry's Dante is not planned.
Smash Bros. Ultimate director Masahiro Sakurai recently took the opportunity to tease a new DLC fighter at a Japanese corporate tournament.
Nintendo is yet to announce the fifth and final DLC character included in the game's initial season pass. The fourth fighter, SNK's Terry Bogard, released earlier this month
Japanese Nintendo reports that designer Sakurai told the crowd at the event: "Today I also made things in the company, such as a fighter whom hasn't been known by everybody yet. And I came here after the work has ended."
Nintendo announced in September it will develop more DLC fighters beyond the five previously confirmed for release as part of the Smash Bros. Ultimate Fighters Pass.
Ultimate's director Masahiro Sakurai recently said he feels there's "no way" the series will be able to have as many fighters or series represented again in future games.
Super Smash Bros. Ultimate has sold almost 16 million copies since its release in December 2018.