Smash Bros. Hero DLC release date to be announced in video presentation
Nintendo confirms Sakurai will announce date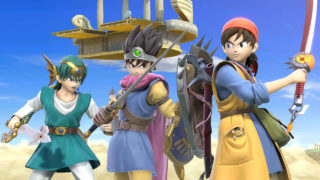 Nintendo will announce the release date for Super Smash Bros. Ultimate's Hero DLC on Tuesday July 30, it's confirmed.
Director Masahiro Sakurai will feature in a video presentation at 6am PT (2pm BST) featuring "an in-depth look" at the upcoming DLC Fighter, alongside new details and confirmation of "when the fighter will arrive."
[UPDATE 30/07: The Smash Bros Hero release date has been confirmed]
Nintendo also confirmed Monday that version 4.0 of Smash Bros. Ultimate will release on Wednesday, July 31. Because this update will include fighter adjustments, it's warned that replay data from previous versions will be incompatible.
A growing amount of evidence has pointed to an imminent release for the Smash Bros. Hero DLC, including a selection of new Dragon Quest spirits appearing in Nintendo's online database.
Adverts for Hero have also started appearing in Japanese convenience stores, reportedly set to be removed by August 4, and accurate leaker 'Sabi' – who was recently threatened with legal action by Nintendo – has also pointed toward an imminent release for the character.
One possible release window is during this weekend's Evo 2019, the annual fighting game event which is due to close out with Smash Bros.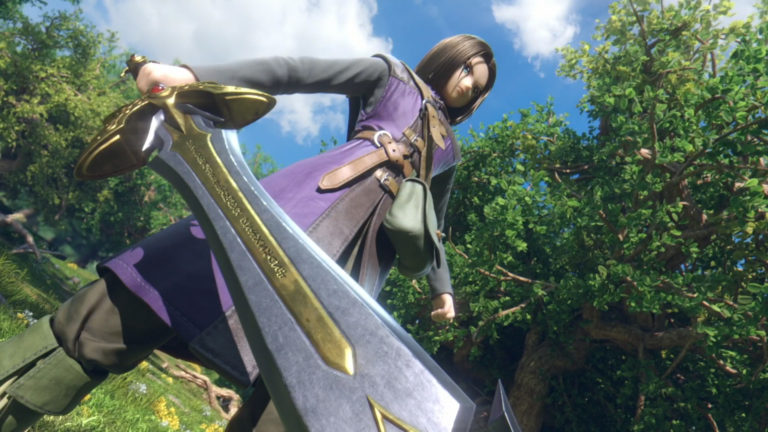 Hero was confirmed as the next Smash Bros. fighter during Nintendo's E3 Direct presentation, with a tentative "summer" release window.
Hero will represent a number of Dragon Quest games. Much like certain Smash Bros fighters have different characters assigned to their alternate costumes (like Bowser Jr and the Koopalings), The Hero's appearance can change too depending on which costume you choose.
His default design is that of the protagonist from Dragon Quest XI, but by switching costumes you can also play as the heroes from Dragon Quest III, Dragon Quest IV and Dragon Quest VIII.
The third DLC fighter, Banjo-Kazooie, will then arrive in the fall.
Banjo-Kazooie creators Grant Kirkhope, Steve Mayles and Chris Sutherland spoke to VGC about the characters' additions in a recent interview.
Sakurai has previously spoken of his satisfaction with the result of Grant Kirkhope's Smash Bros. music.