Sledgehammer's former boss is aiming to make a 'quad-A' PUBG game
Glen Schofield wants to "go above and beyond" at new studio Striking Distance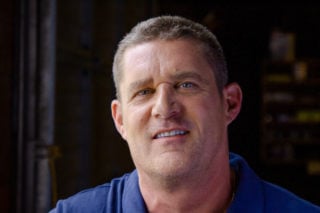 Former Sledgehammer and Visceral general manager Glen Schofield has said he wants to deliver a "quad-A" PUBG experience with his new studio's debut game.
Schofield was appointed as CEO of a new PUBG Corporation development studio called Striking Distance last year.
At the time, he said PUBG Corporation was keen to expand the series beyond battle royale and that he was planning to craft "an original narrative experience in the PUBG universe".
Schofield has been building Striking Distance from the ground up and it now has over 70 employees, including former Call of Duty and Dead Space developers, with plans to add another 40 or 50 people.
"We have a seasoned group here," he told VentureBeat. "We hope to just make something triple-A. We're actually calling it quad-A. We want to go above and beyond and make something special."
Schofield said the studio isn't ready to reveal what it's making yet but that it has been working on the game for some eight months, mostly creating mechanics and story. "We have people from every discipline now, so we're getting underway and starting to build stuff. The underlying technology as well."
Schofield and fellow Sledgehammer Games co-founder Michael Condrey left the studio in February 2018, shortly after the release of Call of Duty: WWII. Prior to founding the studio, which also co-developed Call of Duty: Modern Warfare 3 and made Call of Duty: Advanced Warfare, the pair worked on the Dead Space franchise at Visceral.

On his decision to work with PUBG Corporation, Schofield told VentureBeat: "They gave me the money to go build the studio where I wanted, how I wanted, hire who I wanted. It really is a dream come true."
Schofield also said PUBG Corporation CEO C.H. Kim offered him a level of creative freedom not possible at Activision-owned Sledgehammer.
"His philosophy was, 'Tell us what game you want to make and let's see if we can fit it loosely in this world we created with PUBG. But build a game and we're gonna leave you alone.'
"As a matter of fact, I've had to tell them, 'Hey, we do want milestone meetings with you guys.' Even in the milestone meetings, they may make a suggestion or two, but C. H. is always saying, 'But it's your game. You decide what you want in it, what you want to do.'"
Schofield added: "I don't have a Call of Duty or a World War II where I have to fit a game that I want to make into that framework. Advanced Warfare was one that gave me more creative freedom, but again, you knew it was a particular style of game. This one I was just coming at it saying, 'What's the game I want to play?'"
Related Products
The Callisto Protocol (PS5)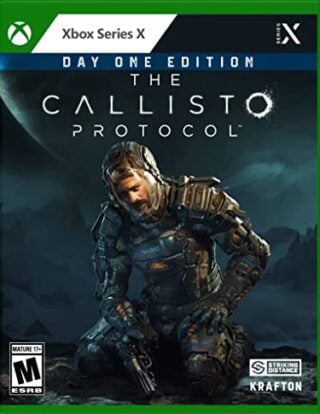 The Callisto Protocol (Xbox Series X|S)
Other Products
Some external links on this page are affiliate links, if you click on our affiliate links and make a purchase we might receive a commission.