Six Dutch political parties unite behind proposed loot box ban
"Children are manipulated into making microtransactions," the new motion claims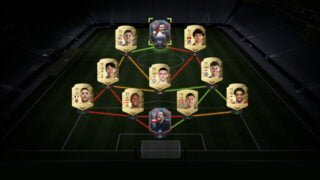 The Netherlands could be the next country to ban loot boxes in video games, as multiple political parties unite behind the bill which would see the country outlaw randomised in-game purchases.
The motion, first posted to ResetEra by user Poklane, would still have to move through the country's Senate, however, due to such bi-partisan support of the bill, it seems incredibly unlikely to fail, meaning The Netherlands would join Belgium in its ban of loot boxes.
The motion claims that "in video games, children are manipulated into making microtransactions and that loot boxes are also a form of gambling".
It goes on to claim that as a result of these payments, "they can get addicted and can burden families with unexpected bills for these transactions".
Calls from across Europe to ban loot boxes are growing louder and pressure mounts on games companies to remove them from their most popular titles, such as FIFA and NBA 2K.
Last month, 20 consumer groups from 18 European countries launched a coordinated action asking authorities to pass regulations on loot boxes.
The consumer groups are calling for a number of measures, including "a ban on the deceptive design, extra protections for minors, and transactional transparency".
In July 2020, following repeated calls for action from the government, the House of Lords recommended that the UK government "act immediately to bring loot boxes within the remit of gambling legislation and regulation".
In April 2018, the Belgian Gaming Commission found that loot boxes, such as those sold for real currency in FIFA's Ultimate Team mode, constituted gambling.

The Commission then went as far as recommending criminal prosecution against companies which continued to sell them in their games.
As a result, games either have their loot boxes removed in Belgium or aren't sold there at all. EA, for example, announced in 2019 that it would no longer sell FIFA Points in Belgium.
It was recently confirmed that Diablo Immortal won't be released in the Netherlands or Belgium due to its use of loot boxes.
The case in the Netherlands is somewhat less clear, because in March this year a major court case found that loot boxes aren't always in violation of the country's gambling laws.
The court of The Hague decided in October 2020 that the Netherlands Gaming Authority would be allowed to fine EA €500,000 every week it continued to sell loot boxes in FIFA Ultimate Team, after the feature was deemed to be in violation of gambling rules.
However, in March 2022 the Dutch Administrative Jurisdiction Division of the Council of State ruled that the previous finding was an "unjustified penalty", and that EA no longer had to pay the fine.
The new finding is not a definitive conclusion on whether loot boxes are gambling. Rather, it's simply a ruling that, under Dutch gambling laws, a 'gaming licence' (i.e. gambling licence) is only needed if the 'game of chance' aspect is a standalone product like a slot machine, rather than a single element of a larger game of skill.
This new motion would reverse that decision and definitively quantify loot boxes as gambling, and permanently ban them from games like FIFA.
Related Products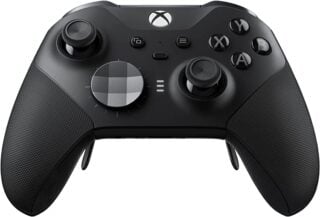 Xbox Elite Series 2 Wireless Controller
Other Products
Some external links on this page are affiliate links, if you click on our affiliate links and make a purchase we might receive a commission.