Six Days in Fallujah publisher U-turns, says game is 'inseparable from politics'
Victure previously said it was not attempting to make "a political commentary"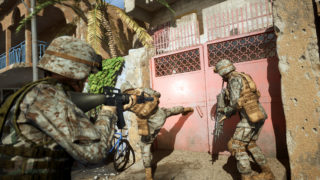 Six Days in Fallujah publisher Victure has released a statement u-turning its stance on the political nature of the upcoming shooter, which is based on a real battle from the Iraq War.
Due for release later this year, the long-in-development PC and console game aims to tell the story of the Second Battle of Fallujah, which took place in 2004, from the perspective of the American troops fighting the Iraqi insurgents, as well as members of the city's civilian population.
First-person military shooter gameplay will make up 90% of the action, according to its creator, with the other 10% revolving around a parallel storyline in which players take on the role of an unarmed Iraqi father attempting to get his family out of the city. At no point do players assume the role of an insurgent.
Victure attracted strong criticism in February after its CEO Peter Tamte claimed in an interview with Polygon that it was "not trying to make a political commentary about whether or not the war itself was a good or a bad idea".
Despite the fact that the game's story is told almost entirely from the perspective of US servicemen, Tamte also said in a GamesIndustry.biz interview that Six Days in Fallujah is "not a political statement either way".
But in an update which contradicts the aforementioned comments, Victure released a statement on Monday acknowledging that the events of Six Days in Fallujah are "inseparable from politics" and explaining how it is attempting to tell the game's story from multiple points of view.
"We understand the events recreated in Six Days in Fallujah are inseparable from politics," it said.
"The stories in Six Days in Fallujah are told through gameplay and documentary footage featuring service members and civilians with diverse experiences and opinions about the Iraq War. So far, 26 Iraqi civilians and dozens of service members have shared the most difficult moments of their lives with us, so we can share them with you, in their words."
Tamte previously claimed that over 100 marines, soldiers, and Iraqi civilians who were present during the Second Battle of Fallujah had shared their personal stories, photographs and video recordings with the title's development team.
While Victure says the game will present these stories through original documentary interview footage, Six Days in Fallujah won't cover the controversial use of white phosphorus and depleted uranium munitions by US forces during the battle, according to the company.
"The documentary segments discuss many tough topics, including the events and political decisions that led to the Fallujah battles as well as their aftermath," Monday's statement continued. "While we do not allow players to use white phosphorous as a weapon during gameplay, its use is described during the documentary segments.
"During gameplay players will participate in stories that are given context through the documentary segments. Each mission challenges players to solve real military and civilian scenarios from the battle interactively, offering a perspective into urban warfare not possible through any other media.

"We believe the stories of this generation's sacrifices deserve to be told by the Marines, Soldiers and civilians who were there," Victure continued.
"We trust you will find the game — like the events it recreates — to be complex."
Six Days in Fallujah was originally scheduled to be published by Konami over a decade ago, but the publisher pulled out in 2009 due to the controversial nature of the game, which attracted criticism from several quarters including military veterans and anti-war groups.
Related Products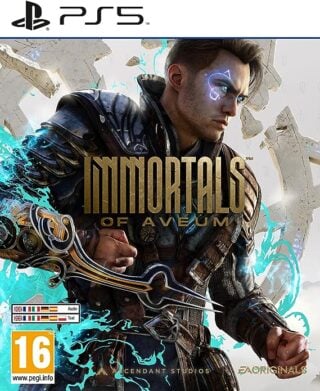 Immortals of Aveum (PS5)
Immortals of Aveum (Xbox)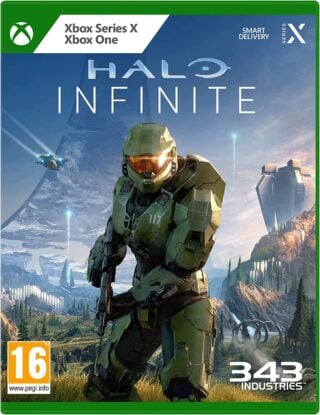 Halo Infinite
Other Products
Some external links on this page are affiliate links, if you click on our affiliate links and make a purchase we might receive a commission.