Six Days in Fallujah publisher 'not trying to make a political commentary' on Iraq War
Long-in-development war game set for release in 2021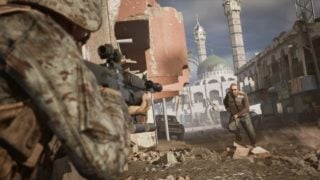 Six Days in Fallujah publisher Victure has said it is not attempting to make "a political commentary" about the Iraq War with the upcoming game.
Recently confirmed for release in 2021 after years out of the spotlight, the long-in-development PC and console game aims to tell the story of the Second Battle of Fallujah, which took place in 2004, from the perspective of the American troops fighting the Iraqi insurgents, as well as members of the city's civilian population.
First-person military shooter gameplay will make up 90% of the action, with the other 10% revolving around a parallel storyline in which players take on the role of an unarmed Iraqi father attempting to get his family out of the city. At no point do players assume the role of an insurgent.
"For us as a team, it is really about helping players understand the complexity of urban combat," Victure CEO Peter Tamte claimed in an interview with Polygon.
"It's about the experiences of that individual that is now there because of political decisions. And we do want to show how choices that are made by policymakers affect the choices that [a Marine] needs to make on the battlefield.
"Just as that [Marine] cannot second-guess the choices by the policymakers, we're not trying to make a political commentary about whether or not the war itself was a good or a bad idea."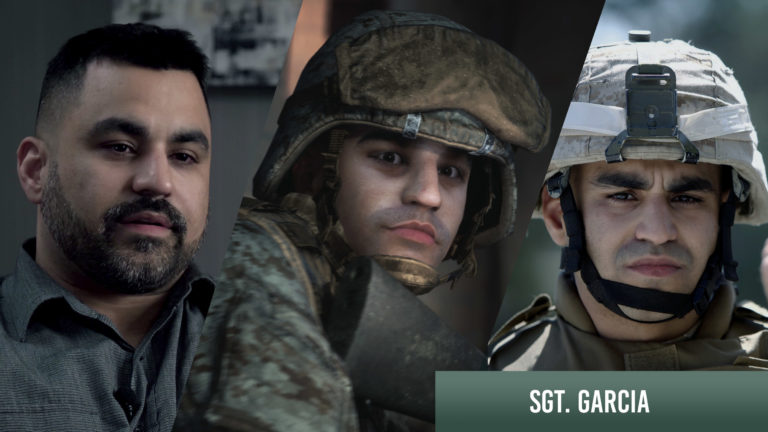 Over 100 marines, soldiers, and Iraqi civilians who were present during the Second Battle of Fallujah are said to have shared their personal stories, photographs and video recordings with the title's development team.
While the game will present these stories through original documentary interview footage, Tamte said Six Days in Fallujah won't cover the controversial use of white phosphorus and depleted uranium munitions by US forces during the battle.
"There are things that divide us, and including those really divisive things, I think, distracts people from the human stories that we can all identify with," he said.
"I have two concerns with including phosphorus as a weapon. Number one is that it's not a part of the stories that these guys told us, so I don't have an authentic, factual basis on which to tell that. That's most important. Number two is, I don't want sensational types of things to distract from the parts of that experience."
Six Days in Fallujah was originally scheduled to be published by Konami over a decade ago, but the publisher pulled out in 2009 due to the controversial nature of the game, which attracted criticism from several quarters including military veterans and anti-war groups.
Tamte, who has been attached to the game since its earliest days, told Polygon. "Almost all the outrage I've heard are from people who were not in Fallujah. I think we live in a culture where we feel the responsibility to defend people, whether they want to be defended or not, on social media, and I am sure that there are people who are in Fallujah who will be offended.
"But I will tell you that from my experience and conversations that I've had over 15 years on this project […] nearly all want people to know what happened in Fallujah. Whether you are an Iraqi civilian or you are a member of the Coalition. Either side."
Tamte's interview has sparked a fair amount of online debate and was presumably the subject of a tweet from Naughty Dog co-president Neil Druckmann, who said on Monday that games that deal with serious subject matter are "inherently political".
While not alone in its approach, Assassin's Creed and Far Cry publisher Ubisoft has notably been criticised for taking an impartial stance on political messages in its games.