Sims and SimCity creator Will Wright is making a blockchain game
VoxVerse will include support for $1200 NFT characters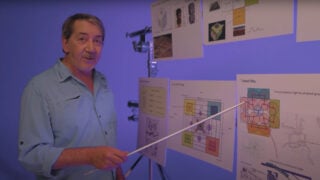 Sims and SimCity creator Will Wright has revealed his new project, a blockchain game that supports NFTs.
In an interview with Axios, Wright explained that the new project, which is called VoxVerse, is a virtual world set on a giant cube where players will be able to own land, create attractions and mine for resources.
Although the game doesn't need players to buy NFTs to take part, it will still support Vox characters, which are NFTs created by crypto gaming company Gala Games, which has spent over $25 million funding the project.
Wright's introductory video for VoxVerse can be seen below:
Vox characters will include licensed characters from IPs like DreamWorks' Trolls and AMC's The Walking Dead, and can be used in the game.
At the time of writing, Gala Games is selling a series of Vox character boxes, each of which will give the player a unique Trolls Vox NFT once they 'drop'. Each NFT is currently selling for 0.87 Ether, which equates to $1,286.
Despite this, Wright is adamant that he doesn't "really want to be in the business of selling NFTs", telling Axios that his interest in blockchain is more in allowing secure transactions between players.
According to Wright, he sees VoxVerse including three types of players – a small number of rich players buying plots with crypto, a middle group of players who will be commissioned by the landowners to make items (and earn a share of the sale proceeds), and "a mass" of free-to-play players.

"I'm much more interested in attracting a million free-to-play players than, you know, 10,000 rich whales," Wright told Axios, adding: "Although we could use those rich whales."
Wright claims that these 'whales' may be a neccesary evil who can bring money into the game, and by building part of the game's economic model to NFTs it can start "distributing that value downwards" to players who are more interested in "[creating] experiences for the millions of players".
Speaking of crypto 'whales', Wright stated: "These people exist, whether we like it or not."