Silent Hill creator wants to theme his next game around 'everyday life being shaken'
Keiichiro Toyama discusses his decision to leave Sony and form his own studio
Silent Hill, Siren and Gravity Rush creator Keiichiro Toyama has shared new details about the debut game from his newly formed studio.
In December Toyama announced his departure from SIE Japan Studio to form Bokeh Game Studio, which he established with Junya Okura, lead designer on the Gravity Rush series, and Kazunobu Sato, lead designer of PS3 exclusive Puppeteer.
In a video published on Monday, Toyama elaborated on his decision to leave Sony and discussed the inspiration behind his next game.
"Games have become bigger and bigger these past few years," he said. "The audience has become wider, especially for companies like Sony, where I was. However, rather than reaching to the widest audience possible, my games choose their audience in a way. In the end I am confident that they leave a trace.
"I aspire to make IPs that fans can enjoy 10, 20 years after they are released. As I want to keep achieving this under the right conditions, I felt that it was a necessity to have my own studio."
Toyama's next game will be a horror action-adventure title, which is targeting a multiplatform release in 2023.
"Regarding our first game, I have multiple directions for my works," he said. "The one I took is quite dark, far from my more recent titles. It's like I'm coming back to my roots, for example towards horror. My ideas were starting to go [in] that direction.
"This is where I'm taking my first title. However, rather than something deeply rooted in horror, I want to keep an entertainment note. While keeping elements from horror, I want the player to feel exhilarated when playing the game.
"The view I have of horror is the everyday life being shaken," he continued. "Rather than showing scary things, it should question our position, make us challenge the fact that we're living peacefully. I like bringing this type of thoughts into my concepts. I would like that to be the theme of my next game."
Toyama said he regularly reads comics for entertainment and has taken inspiration from the "death game" genre in which protagonists are forced to take part in bloody battles for survival (think Battle Royale or Hunger Games).
"These works tend to add entertainment to somewhat brutal worlds," he said. "I enjoy these works and often read them. I naturally took that approach. You have these regular people driven into irrational situations. They're on the edge emotionally, while dealing with action or drama. This influenced me and I think it will show in my next game."
Related Products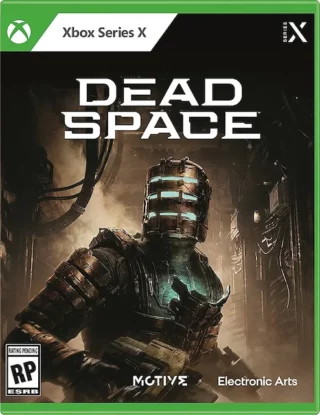 Dead Space (Xbox Series X|S)
The Callisto Protocol (PS5)
Some external links on this page are affiliate links, if you click on our affiliate links and make a purchase we might receive a commission.