SIE director and PlayStation hardware designer Masayasu Ito is retiring
Ito, who designed the PSP, PS3 and PS4, is leaving Sony after 36 years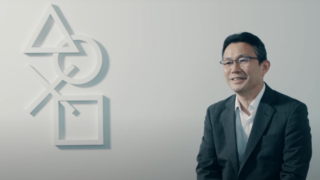 Sony Interactive Entertainment's representative director and executive vice president, Masayasu Ito, is retiring next month.
Sony officially announced the news in a brief statement explaining that as of October 1, Ito will resign from his role.
Taking on the representative director and executive vice president role will be Lin Tao, who was already serving as a director. Kiichiro Urata, who's currently SVP Head of Japan Asia Partner Development & Relations, will also be appointed as director.
Bloomberg reports that the 60-year-old's resignation is due to his decision to retire.
Ito joined Sony in 1986 and moved to the company's gaming arm Sony Computer Entertainment in 2000, where he was put in charge of hardware design for the PlayStation platform.
At first, Ito was in charge of designing peripherals for the PS2 and LCD monitors for the PSOne, but once the PSP started development Ito was put in charge of designing the handheld.
Ito would go on to design the PS3 hardware, as well as both the hardware and system software for the PS4.
In an interview with Famitsu in 2019, Ito explained why the DualShock / DualSense controller hasn't chaged its basic shape since the original DualShock was released for the PS1.
"We have tried various things, but in the end we come back to this shape," Ito said. "We end up coming back to the point where we say 'this shape is the easiest to use'.
"I don't think there is any need to forcibly change the shape. Of course, if a more user-friendly form naturally emerges, that's fine."
Header image from ANA Global's Is Japan Cool
Related Products
Other Products
Some external links on this page are affiliate links, if you click on our affiliate links and make a purchase we might receive a commission.