Shredders is an Xbox Series X/S snowboarding game inspired by the Amped series
Foam Punch's game is coming to Xbox first in December and will be on Game Pass at launch
A new snowboarding game inspired by the Amped trilogy will be coming first to Xbox Series X and S.
Shredders is being published by FoamPunch and developed by two studios, the Belgian studio I-Illusions and the Sweden-based Let It Roll.
"While developing Shredders, we took a lot of inspiration from a whole bunch of awesome snowboarding films, the Amped games from the original Xbox (still so good!), and our snowboarding heroes on Instagram," said narrative director Chris Hanney in a blog post on Xbox Wire.
"In many ways, Shredders is a project fed by passion and we feel it is built to shine on Xbox Series X|S."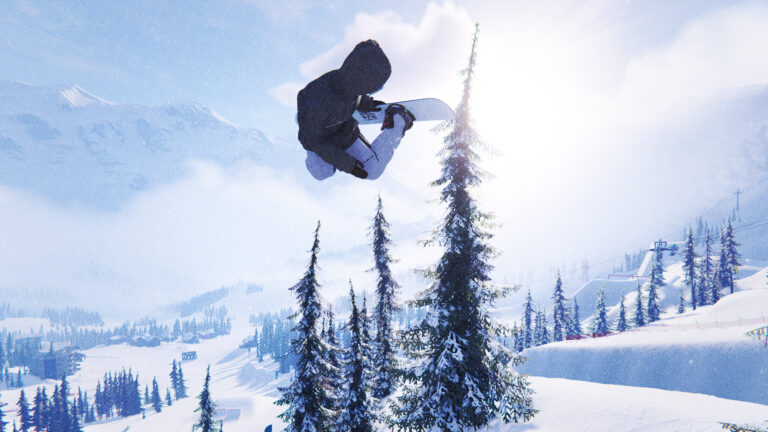 The game will include a number of real-life professional snowboarders, whose identities will be revealed in the coming months.
"With Shredders, we have tried to build a snowboarding experience that allows you to define your own style," Hanney explains.
"In snowboarding there are so many incredible ways to do a simple 180 and Shredders gives you that level of control. Carving, buttering, and the sensation of floating on fresh powder all feels amazing.
"Conceptually we are trying to keep the convention of one thumb stick for the board and one stick for the body, and directly map that onto the snowboarder.
"This gives you a lot of freedom in your play style, so you can choose to be smooth and lazy, or if you'd prefer to go fast and aggressive, you can change up your style whenever you want."
Shredders is due for release on Xbox Series X/S in December 2021, and will be available on Game Pass on day one.