Shorter games at full price 'isn't the way we should go', says Outriders director
People Can Fly developer says AAA games should offer players "value for money"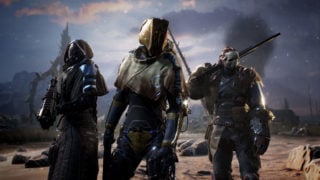 Big budget games should continue to provide value for money in terms of the amount of content they offer, the director of Square Enix's Outriders has said.
Bartosz Kmita, the creative director behind Outriders at developer People Can Fly, was responding to comments made by former PlayStation US boss Shawn Layden, who suggested last month that AAA games may need to become shorter on the next generation of consoles due to rising production costs.
The Bulletstorm and Gears of War: Judgment developer has previously distanced its upcoming title from the 'games as service' tag, instead insisting that the RPG shooter has a "start and finish" rather than "[chopping] the content into parts".
Speaking to VGC in a recent interview, director Kmita explained that the design of Outriders reflected his belief that AAA titles have an obligation to deliver value to players.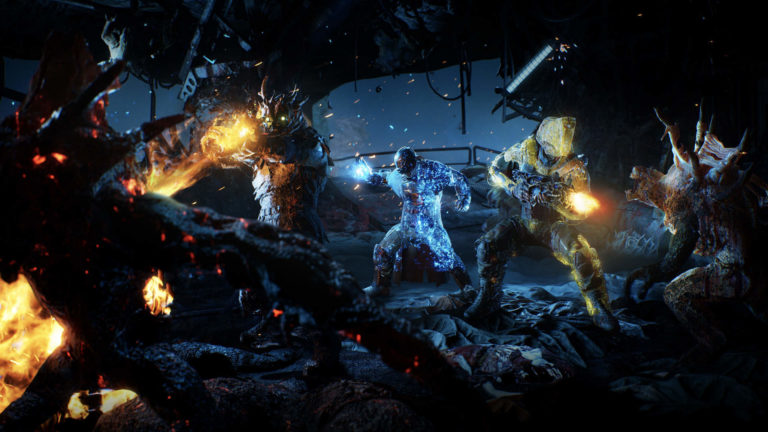 "Let's be honest: games are not super cheap, so we have to give value for the money that people are paying," he said. "Games that are short but still full price… I think that is not the way we should go in the industry overall.
"We are a good example, because we are trying to deliver not a 'game as a service' but a finished product. We are doing the game that we strongly believe will be fair for the players."
He added: "For the amount of money players will pay for it they will receive a lot of hours of a fun experience, with an endgame that will make it possible to enjoy the game even more. And that's what I'm expecting as a player too, from other companies."
Speaking at the Gamelab Live conference in June, former PlayStation exec Layden referred to a common theory that development costs have doubled with every new console generation, and claimed that current-gen games had reached between $80m and $150m for most AAA games. "The problem with that model is it's just not sustainable," he said. "I don't think that, in the next generation, you can take those numbers and multiply them by two and think that you can grow."
On Layden's comments, Kmita said: "Of course, you are right: there are these huge companies doing extremely expensive games, but the way I see it, those games are also very profitable for them, so they cannot complain."
The Outriders director went on to say that he isn't a fan of entertainment that's artificially extended with "filler" content and claimed his game would not suffer from the issue.
There's a difference between "the game being too long because it had filler, or if you did not have time to enjoy it," he said.
"I hate at the moment that some games or TV series are adding filler just to make something longer, that's what I hate. I personally have been in a totally different position: I had to chop almost 70 percent of the things I had in my head for this game.
"So I hope people like this game, because we want to stay in this world and have a lot of ideas for what to do next. I'm not in this situation where I have not enough and had to put filler content in, no! That's not our approach."
He added: "We knew that different people would approach Outriders from different angles. Some people would like to have hundreds of hours of content for grinding loot, but we knew that not everyone would have the time for it and would prefer to enjoy the story.
"We hope those who choose to play just the story will enjoy the game and not feel cheated that it was too short or shallow."
Announced at E3 2019, Outriders is a 1-3 player drop-in, drop-out co-op shooter for PS5, PS4, Xbox Series X, Xbox One and PC.
Set in "an original, dark and desperate sci-fi universe", it combines "violent powers" with an arsenal of "twisted" weaponry.
Poland-based People Can Fly, which was once owned by Epic Games, opened a fourth development studio in New York last year and currently employs over 250 staff.
Related Products
Other Products
Some external links on this page are affiliate links, if you click on our affiliate links and make a purchase we might receive a commission.