Shigeru Miyamoto turns 70 years old today
The Nintendo exec is considered one of the most influential minds in video games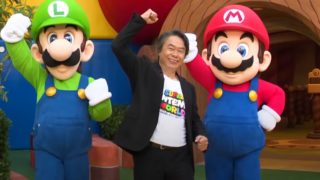 Nintendo representative director Shigeru Miyamoto turns 70 years old today.
As the creator of some of the most iconic and genre-defining game series of all time – including Donkey Kong, Mario, The Legend of Zelda, Star Fox and Pikmin – Miyamoto is considered one of the most successful and influential figures in the history of video games.
Miyamoto joined Nintendo in 1977 as an apprentice in the company's planning department. As a budding artist, one of his first jobs for the company was to create the art for the 1979 arcade game Sheriff.
His first major success came, however when he designed Donkey Kong in 1981. As one of the earliest examples of the platform genre and the debut of both the titular Donkey Kong and the soon-to-be globally popular Mario, the game was hugely popular worldwide, earning $280 million in cabinet sales in the US alone in 1982.
Miyamoto would create something arguably even more groundbreaking in 1985, when he co-designed and directed Super Mario Bros for the Famicom / NES. A year later, this was followed by The Legend of Zelda, then the year after that came Yume Kōjō: Doki Doki Panic (repurposed in Super Mario Bros 2 for the west).
He then revolutionised the platformer all over again in 1988 when he co-directed Super Mario Bros 3 with his regular design partner Takashi Tezuka.
The rest of Miyamoto's softography in the three and a half decades that have followed consists of a list with a success rate that many game designers could only dream of.
On the SNES alone, Miyamoto produced Super Mario World, designed F-Zero, produced The Legend of Zelda: A Link to the Past and designed Star Fox.
He followed this on the Nintendo 64 by creating three more groundbreaking titles – directing Super Mario 64, designing Star Fox 64 and designing The Legend of Zelda: Ocarina of Time.
In the years that followed, Miyamoyo would come up with the original concepts for further popular Nintendo titles, such as Luigi's Mansion, Pikmin, Nintendogs and Super Mario Maker.
He also designed Wii Fit, which along with its Wii Fit Plus update sold a combined 43 million units worldwide, as well as the controllers for various Nintendo platforms including the GameCube pad, which is still sold to this day.
Most recently, Miyamoto has been co-producing The Super Mario Bros Movie along with Illumination founder Chris Meledandri. He also officially announced plans to release Pikmin 4 in 2023 during a Nintendo Direct presentation in September.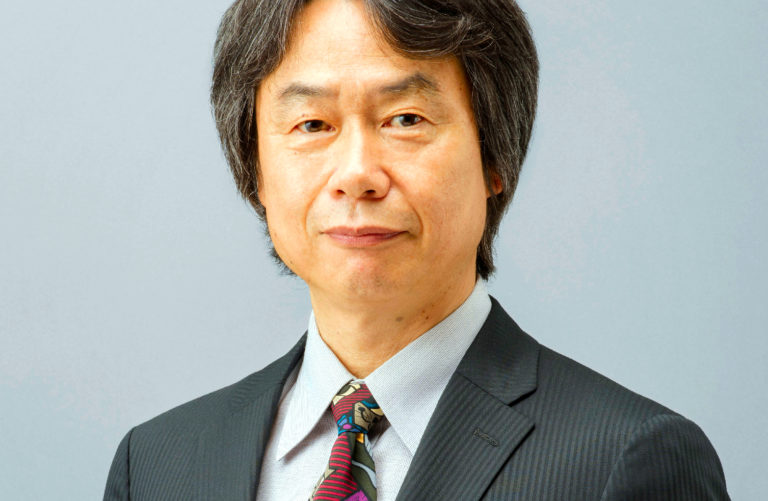 In an interview in 2020, Miyamoto said he was no longer concerned about passing down his legacy to the company's younger creators, and suggested he'd like to spend his remaining years at Nintendo focusing on new experiences.
"As the company has gained new competitors over the years, it's given us an opportunity to think deeply about what makes Nintendo Nintendo," he explained to The New Yorker.
"[President] Shuntaro Furukawa is currently in his forties, and [general manager] Shinya Takahashi is in his fifties; we are moving toward a position that will ensure the spirit of Nintendo is passed down successfully. I am not concerned about that anymore.
"Now I'm focusing on the need to continue to find new experiences. This has always been what interested and excited me about the medium: not perfecting the old but discovering the new."
Related Products
Other Products
Some external links on this page are affiliate links, if you click on our affiliate links and make a purchase we might receive a commission.