September's PlayStation Plus Game Catalog titles are now available to claim
Including Deathloop, The Sly Collection and Syphon Filter 2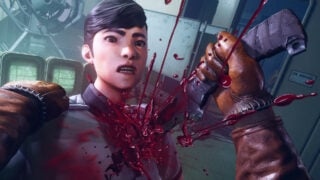 Sony Interactive Entertainment has released September's PlayStation Plus Game Catalog titles.
Unlike September's PlayStation Plus Essential tier games, which are available for all subscribers to claim, today's additions to the service are only available for Extra and Premium members.
The Extra and Premium tiers include access to a library of PS4 and PS5 games, which can be downloaded similar to Xbox Game Pass.
PlayStation Plus Monthly Games - PS5 & PS4 – September 2022
Today's additions, which are listed in full below, are headlined by Deathloop, Assassin's Creed Origins and Watch Dogs 2.
PlayStation Plus Premium also offers a selection of PS1, PS2 and PSP games to download, and PS3 games via cloud streaming.
Today's additions include Syphon Filter 2 and The Sly Collection. The former is the first PlayStation Plus PS1 title in Europe with the option to switch region formats.
PlayStation Plus Extra and Premium | Game Catalog | Available September 20
Deathloop (PS5)
Assassin's Creed Origins (PS4)
Watch Dogs 2 (PS4)
Dragon Ball Xenoverse 2 (PS4)
Spiritfarer: Farewell Edition (PS4)
Chicory: A Colorful Tale (PS4)
Monster Energy Supercross – The Official Videogame 5 (PS5/PS4)
Alex Kidd in Miracle World DX (PS4/PS5)
Rabbids Invasion: The Interactive TV Show (PS4)
Rayman Legends (PS4)
Scott Pilgrim vs. The World: The Game – Complete Edition (PS4)
PlayStation Plus Premium | Classics | Available September 20
Syphon Filter 2 (PS1)
The Sly Collection (PS3)
Sly Cooper: Thieves in Time (PS3)
Bentley's Hackpack (PS3)
Toy Story 3 (PSP)
Kingdom of Paradise (PSP)