September's PlayStation Plus Extra games have leaked
Nier Replicant, Civilization VI and more headline this month's line-up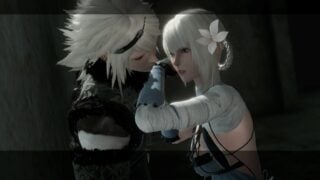 Some of the games set to be added to the PlayStation Plus Game Catalogue in September have been revealed via a reliable leaker.
Unlike September's PlayStation Plus Essential games, which are available for all subscribers to claim, Game Catalogue's downloadable PS4 and PS5 titles are only available for PS Plus Extra and Premium tier members.
According to reliable Deal Labs leaker Billbil-kun, September's additions include Nier Replicant, Star Ocean The Divine Force, 13 Sentinels: Aegis Rim, Sid Meier's Civilization VI, Sniper Ghost Warrior Contract 2 and Unpacking.
According to the user, further games will also be added in September, in addition to the Classics games available to Premium subscribers. This month's official announcement is claimed to be taking place later this week on September 13.
August's PlayStation Plus Game Catalogue and Classics titles included Lost Judgment, Destroy All Humans 2 Reprobed and Two Point Hospital: Jumbo Edition.
PlayStation Plus Premium also offers a selection of PS1, PS2 and PSP games to download, and PS3 games via cloud streaming.
August's additions to the Classics Catalogue were three PSP games – MediEvil: Resurrection, Ape Escape: On the Loose and Pursuit Force: Extreme Justice.
Sony increased PlayStation Plus subscription prices by up to 35% last week.
The move saw the cost of 12-month subscription plans for the service's Essential, Extra and Premium tiers rise by $20-$40 / £10-£20 / €12-€32 depending on the chosen membership plan.