Sensible Soccer's spiritual successor is coming to Switch, PS5, Xbox and more
UPDATE: First images published for the console version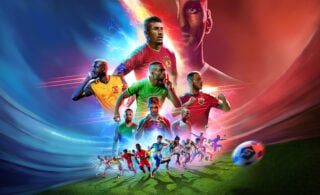 Sociable Soccer, the arcade-style football game developed by Sensible Soccer creator Jon Hare, is finally heading to the PC and consoles, thanks to a publishing deal with indie specialist Kiss.
Currently available only via Apple Arcade, Sociable Soccer will be brought to a wide range of platforms thanks to a deal between Hare's developer Tower Studios and Kiss Publishing, the pair told VGC.
Kiss co-founder and CEO Darryl Still said: "Our target date is April 17 2022, for Easter next year. The PC version is the lead, but all the console versions will be coming at the same time: PS4, PS5, Xbox One, Xbox Series X and Switch." Hare confirmed that the initial PC/console version of the game will be branded as Sociable Soccer '22.
Sociable Soccer is a game very much in the vein of 90s classic Sensible Soccer, designed to align the latter's simple, fast-paced gameplay with modern gaming technology and tastes. It has gone through a long and sometimes bumpy development process.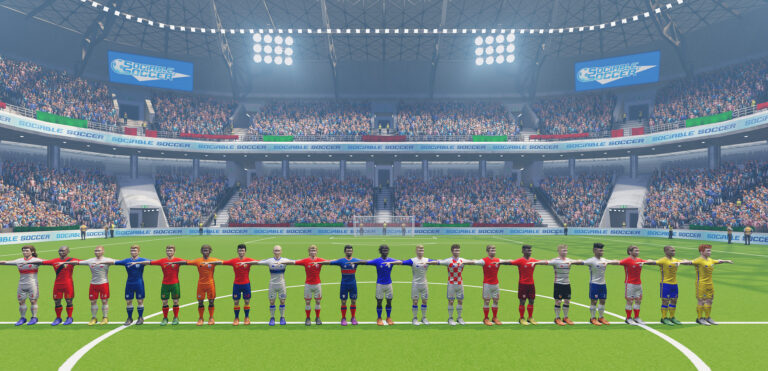 Hare first started working on Sociable Soccer in 2008: "We'd done the Sensible Soccer update in 2006, so I had some ideas about a football game, and I wanted to base it around the concept that, as football supporters, we all actually know which clan we gravitate to in the football world," he explained.
In 2015, he connected with Helsinki-based Combo Breaker which has since held the Sociable Soccer development reins, and embarked on an unsuccessful Kickstarter campaign.
"We decided on a price of £300,000. Which in retrospect was much too low, but actually much too high for Kickstarter. We realised after a week that we simply weren't going to reach the target. So, we just pulled the Kickstarter, but decided to keep on developing."
A deal with US publisher Rogue saw Sociable Soccer debut on Apple Arcade in November 2019, since followed by two new iterations named Sociable Soccer 2020 and '21. Hare is happy with how the game has performed on Apple Arcade, but excited by the prospect of it coming to the PC and consoles.
He says: "At the end of May, after patiently looking for the right partner, we managed to strike a deal with Kiss Publishing. Now we're able to activate all that PC/console stuff that we couldn't do on mobile. Obviously graphically, we can push things further, and also there is a whole bunch of features we want to put into the game, which we can now launch with on the PC/console side. So, it's an exciting time. "
Apart from looking notably better than the Apple Arcade version screenshots accompanying this article, if all goes to plan, the PC and console versions of Sociable Soccer 22 will, according to Hare, be: "The full vision of everything we want to do."
He said: "We're in the rolling feast of the development world these days, so there are features that we'll get in for the version in April, and then there will be more features as we go along, rolling out every six months or so."
Hare says those features will include an upgraded animation engine, along with improvements to game mechanics, ball mechanics and the camera: "Effectively, we're almost branching development into the next generation of engine."
He also details intended tweaks to the clan-clash system, which unlocks when you reach level 10 in the game and lets you represent your chosen clan-team against other players, and trails the addition of a clever Legends system which will allow Sociable Soccer 21 players to collect legendary players from their chosen clubs and the wider football world.
"We've now put the final piece in the jigsaw, which is the PC/console to go with the mobile publishing that we had." Come April 17, 2022, Sensible Soccer fans will finally be able to experience Jon Hare's vision of a modern version of that much-loved, pioneering game.
Related Products
Other Products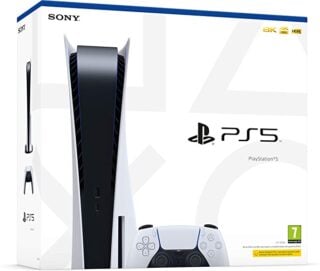 PlayStation 5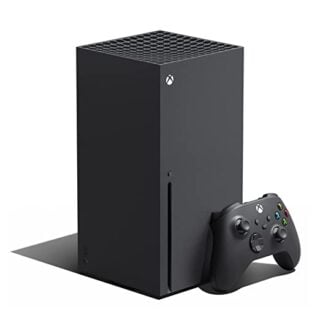 Xbox Series X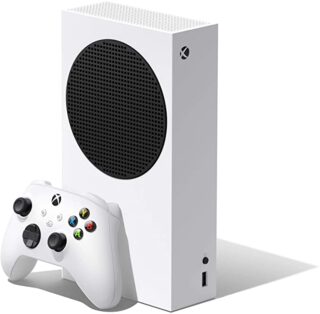 Xbox Series S
Some external links on this page are affiliate links, if you click on our affiliate links and make a purchase we might receive a commission.