Sega's president has resigned for 'personal reasons'
Matsubara had been at the company since 2014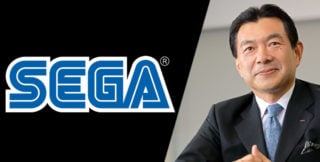 Sega's president Kenji Matsubara has resigned from his role.
In a statement issued on Friday, the games publisher claimed Matsubara's resignation was due to "personal reasons". The exec had served as president since 2017.
Matsubara joined Sega in 2014 as chief technology officer. Before his appointment, the exec spent nearly a decade as the CEO of Koei Tecmo. Prior to that, he served the same role at the Japanese arm of Zynga.
In an interview published last year, Matsubara discussed his Sega strategy of targeting consumers outside of Japan.
"When I became a company executive, I always told myself to 'create globally, then deliver globally.' Sega has many game creation studios not only in Japan but also in Asia and Europe. This is what it means to create globally. This is a unique trait that our rival firms do not share.
The exec added: "Persona 5, developed by our subsidiary company Atlus, is about Japanese high school students in local areas like Shibuya and Sangenjaya. It was created by Japanese people with a Japanese viewpoint, but it was popularized internationally thanks to translating Japanese culture along with the language – on top of good marketing/promotions. The games created by Atlus actually have higher sales overseas than in Japan."