Sega's next retro console could be Dreamcast mini, says producer
Game Gear Micro released in Japan this month, but its producer says the next release must be global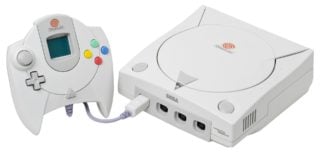 Sega's next retro console could be a Dreamcast mini, according to the hardware line's content lead and producer.
Yosuke Okunari discussed the future of Sega's mini consoles in the latest issue of Famitsu (via Ryokutya2089 and translated by Siliconera).
The publisher's latest mini console, the Game Gear Micro, was released exclusively in Japan this month and Okunari suggested that for his next project he would like to deliver hardware that had stronger global potential.
"For the next Mini, we are considering everything that has been imagined by everyone," he said. "Of course, it doesn't mean we can realize all of them. We are also thinking about projects that nobody has imagined.
"The Game Gear Micro is only sold domestically in Japan. When we do the next one, I feel like the project scope will be much bigger as we gaze upon the world," he added.
Okunair said the next mini console would likely take more time to bring to market than the Game Gear Micro, "so we won't be able to release it at this time the next year or two years after the Mega Drive Mini. We can't make it that quickly," he said.
"I think for the next one, we may go with a concept close to the Mega Drive Mini. If I have to say some names, it could be an SG-1000 Mini or a Dreamcast Mini…"
Dreamcast was Sega's final home console, marking the end of the Japanese company's near-20-year stint in the console hardware market.
However, despite its short lifespan the console produced many critically acclaimed game franchises including Shenmue, Soul Calibur, Phantasy Star Online, Crazy Taxi, Jet Set Radio and Rez.
The console enjoyed a strong launch in North America backed by a significant marketing campaign, but ultimately sales declined as Sony's PlayStation 2 arrived on the market.
Despite price cuts and critically acclaimed game releases, Sega decided to discontinue the Dreamcast on March 31, 2001 and restructure itself as a third-party publisher.
The Game Gear Micro released in Japan on October 6 for ¥4,980 (around $50 / €50). The palm-sized version of the 1990 handheld measures 80mm wide, 43mm tall, and 20mm deep with a 1.15-inch display, and features a mono speaker and headphone jack.
The Mega Drive Mini was released worldwide in 2019 and came with 42 games, two wired control pads, a USB power adaptor, plus power and HDMI cables.
Related Products
God of War Ragnarök (PS5)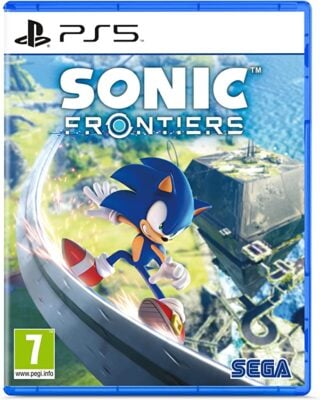 Sonic Frontiers (PS5)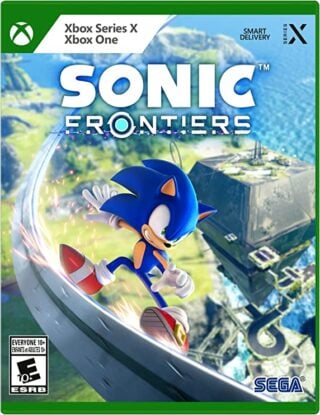 Sonic Frontiers (Xbox Series X|S)
Some external links on this page are affiliate links, if you click on our affiliate links and make a purchase we might receive a commission.