New Sonic projects will be revealed in a 30th anniversary stream on May 27
Sega is reportedly working on a Sonic game collection, a Sonic Colors remaster and more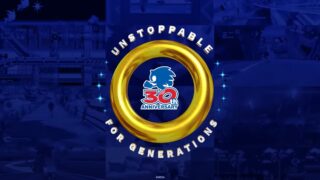 Sega is expected to reveal new Sonic the Hedgehog games and more during a 30th anniversary stream on May 27.
The event will begin at 9am PT / 12pm ET / 5pm BST and be be streamed on YouTube and Twitch.
"Did someone say news?" Sega tweeted on Tuesday. "Tune in at 9am PT on 5/27 for a first look at some of the projects, partnerships, and events for our #Sonic30th celebration!"
Recent retail listings may have revealed plans to release a new Sonic the Hedgehog game collection and a Sonic Colors remaster this year.
Sega previously promised to mark Sonic's 30th anniversary with the release of new games and some major announcements.
Sonic Team head Takashi Iizuka announced at SXSW Gaming 2019 that production on the next major Sonic the Hedgehog game was underway.
In February, Paramount Pictures released the first teaser for Sonic the Hedgehog 2, which is scheduled to hit cinemas in April 2022. And in March, Netflix announced a new Sonic the Hedgehog 3D animated series called Sonic Prime.
Sega is also reportedly planning to stage a Sonic the Hedgehog music concert in 2021 as part of its 30th anniversary plans.
Over 1.14 billion Sonic game units have been sold and downloaded since the series debuted in 1991, according to Sega.