Sega Europe commits to putting all PC games in fully recyclable packaging
Following successful trial run with Football Manager 2020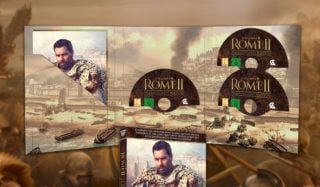 All of Sega Europe's future physical PC releases will come in fully recyclable packaging, the company announced on Thursday.
The decision follows an "industry first" move to release November 2019's Football Manager 2020 with eco-friendly and recyclable packaging.
The new initiative will kick off with the February 6 release of Creative Assembly's Total War: Rome II – Enemy at the Gates Edition, which bundles the game with the Hannibal at the Gates, Imperator Augustus and Empire Divided add-ons.
The standard edition of Football Manager 2020 is housed in a 100% recycled gatefold cardboard sleeve, as opposed to the industry standard plastic box. The printing on the packaging uses vegetable and water-based ink and the game comes with a recycled paper manual.
While Sega says the eco-friendly packaging costs more than traditional packaging, it's partly offset by cheaper distribution.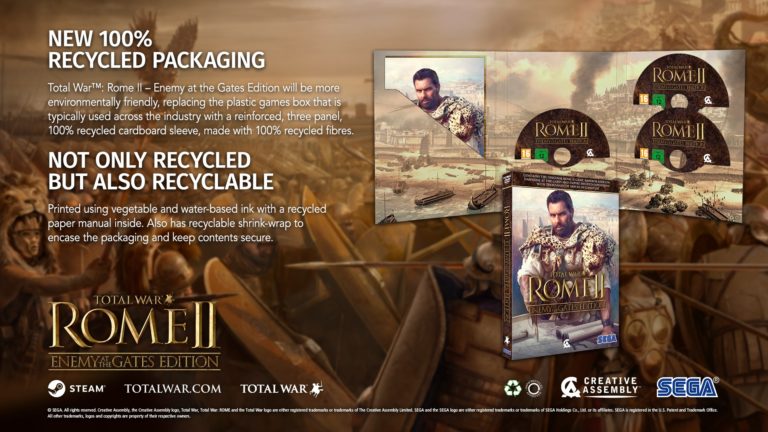 "This initiative underlines Sega Europe's commitment to reducing its plastic waste and its ongoing efforts to implement environmentally friendly business practices," said Sega Europe president and COO Gary Dale.
"Our estimations with regards to Football Manager 2020 suggested we'd save up to 20 tonnes of plastic packaging for that title alone, so taking this step for the rest of our PC portfolio would see that saving rise exponentially."