Sega describes its new Virtua Fighter as a 'restart' focused on eSports
New instalment will release in Japan first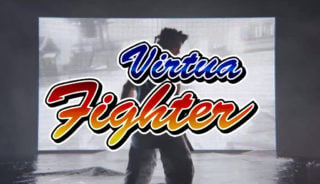 Sega has confirmed that its in-development Virtua Fighter project is an eSports-focused game which will initially release in Japan.
The 'Virtua Fighter X eSports' project was announced via a teaser trailer aired during Sega's Tokyo Game Show live stream in September. At the time, the company did not reveal further details on what the project was.
Sega CEO Haruki Satomi described Virtua Fighter X Esports as "a project commemorating the 60th year anniversary of [Sega]," starting "first" in Japan.
Asked if the project would involve a new Virtua Fighter game, the CEO joked that he had run out of time and that more information would be revealed in the future.
However, in its latest financial results, Sega has provided a clearer description of the project, which it confirms is a game "restart" focussed on competitive play.
"Created as the world's first 3D fighting game in 1993, Virtua Fighter caused a huge sensation at the time and is still loved by fans," the description reads.
"The game will restart as an eSports title, initially in Japan. Project details will be announced from time to time, so please keep an eye out."
Sega's fighting series hasn't seen a mainline instalment since 2010's Virtua Fighter 5 Final Showdown, which was eventually released for Xbox 360 and PS3 in 2012, and later made available via a mini-game in 2016's Yakuza 6: The Song of Life for PS4.
Last year Virtua Fighter's creator Yu Suzuki suggested he could be in discussions to return to his former series.
Suzuki recently created Shenmue III with his company YS Net, but remains a consultant with his former employer Sega.
The Japanese giant has shown an openness to outsourcing IP in the past, not just with Shenmue but also with Bayonetta to Platinum Games.
Asked if he would like to return to his classic games Virtua Fighter and Out Run, Suzuki told VGC: "Yes I would like to [return to those]. If you're going to ask me what, I can't answer that!"
Pushed on whether that means he might already be in discussions for the IP, he replied: "Yes, there might be something [happening]. But since the IP you mentioned are owned by Sega, I would need to work with them. I am a special consultant with Sega, but we will need to talk."