Sega confirms Yakuza: Like a Dragon release alongside a new trailer
Spin-off will release later on PlayStation 5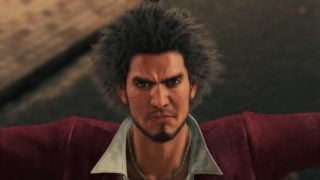 Yakuza: Like a Dragon will release on November 13, 2020, Sega has confirmed.
The action RPG will release on the 13th for current-gen consoles and Steam, and on "day one" when Xbox Series X releases in November. A PlayStation 5 version will arrive at a later date.
The release date news was shared alongside a new trailer for the title, which you can view via the embed below.
Originally released for PS4 in Japan in January 2020, Yakuza: Like a Dragon is billed as "a complete reimagining of the franchise", which debuted in 2005.
Introducing an RPG-style turn-based battle system, the game stars new protagonist Ichiban Kasuga, a low-level yakuza member, and centres on his crew's attempt to rise from rags to riches.
Sega has also confirmed that the game's English voice cast includes actor George Takei as powerful patriarch Masumi Arakawa, "whose dissolution of the Tojo Clan's yakuza empire sets into motion the conflict at the heart of this complex, winding narrative".