Sega celebrates 60th anniversary by resurrecting cult Saturn ad campaign
Company promises 'special content' this year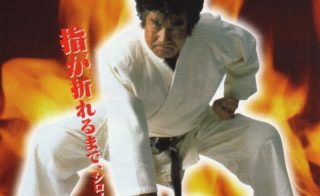 Sega has revealed plans for its upcoming 60th anniversary, including the resurrection of a cult Sega Saturn ad campaign.
Company chairman Haruki Satomi has said the company is planning "special contents" for its 60th anniversary, which the company is celebrating this summer.
This year, 60 years will have passed since Nihon Goraku Bussan Co. Ltd., the predecessor of Sega, was established on June 3, 1960.
To celebrate the anniversary Sega has launched a 60th anniversary website, which features an interactive company history and a message from Satomi.
As reported by Gematsu, Sega has also launched a sub-website for Sega Shiro, a new character created for the company's 60th anniversary, based on an iconic advertising campaign from its past.
Sega Shiro is portrayed by Maito Fujioka, the eldest son of Hiroshi Fujioka, who portrayed character Segata Sanshiro to advertise Sega Saturn in Japan during the late 90s.
Segata originally appeared in Sega advertising between 1997 and 1999 and was positioned as a martial artist who commanded people to play Sega Saturn games.
The judo fighter's antics – which in one commercial saw him rescue Sega's HQ from an incoming missile, and then ride it into space – has made him a cult figure among fans.
Segata has appeared in various Sega-related media in the decades since his Saturn heyday, including cameos in Sonic & All-Stars Racing Transformed and Project X Zone 2.
Chairman Segata said of the anniversary: "We are indebted to everyone who has patronized the Sega Group for many years, and would like to express our deep gratitude to all of you.
"We want to astonish the world with breath-taking experiences that no one in the world has ever imagined. We want to be a company that continues to provide inspirational experiences to everyone in the new world of the future.
"That is why we must overcome all obstacles and keep taking on new challenges."
Satomi added that Sega is planning "a variety of special contents" for the 60th anniversary. "Through these special contents, we will deliver the passion of the Sega Group to the entire world," he said.