Sega and Atlus are set to announce 'a new RPG' at Tokyo Game Show
The publisher will hold a live stream on October 1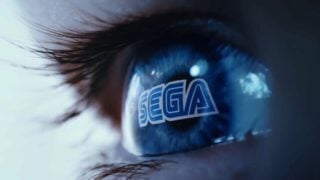 Sega is set to announce a new RPG during its Tokyo Game Show live stream on October 1, a new listing on the TGS website has claimed.
The live stream is set to take place at 10pm Japan time (2pm BST / 9am ET) and will also include content from Atlus, the subsidiary responsible for the Persona and Shin Megami Tensei games.
The RPG reveal could potentially be related to Sakura Wars – which is celebrating its 25th anniversary this year – after a logo for the series was briefly spotted on the TGS website this month.
Tokyo Game Show takes place from September 30 to October 3 and will include more than 40 presentations.
Like in 2020, TGS will broadcast four days of content on YouTube, Twitch and social media platforms. This year, all programs will be broadcast in English with simultaneous interpretation.
Microsoft has confirmed its Tokyo Game Show live stream and told fans to expect "a celebration with our Asia community and locally relevant updates".
Square Enix has also confirmed a 50-minute Tokyo Game Show event, where it will likely provide updates on the Final Fantasy series and more. According to the official event description, the TGS show will offer "the latest news about our upcoming titles, along with pre-announced information."