Seagate confirms its first PS5-ready SSD will cost $275 for 1TB
Data storage firm says the Firecuda 530 will work, even though there's "not much room" in the PS5
Seagate has confirmed its first PS5-compatible internal SSD, but says it only fits because of its slim design.
The Seagate FireCuda 530 NVMe M.2 PCIe Gen 4 SSD offers read speeds of up to 7300MB/s, meaning it easily meets Sony's 5500MB/s requirements.
Its slim design also means it fits into Sony's dimensional limits for internal SSDs, even with a heatsink included as per the platform holder's requirements.
The FireCuda 530 with a heatsink attached will cost $169.99 for 500GB, $274.99 for 1TB, $569.99 for 2TB and $1,049.99 for 4TB.
Sony said on Thursday that it will soon be rolling out the ability for beta users to expand the PS5's storage with an off-the-shelf M.2 SSD.
The ability to upgrade storage will be made available to beta users in an upcoming system update, but players will have to carefully follow detailed instructions to complete the process.
Speaking to Finder, Seagate's country manager for Australia and New Zealand, Jeff Park, confirmed that the Firecuda 530 would work inside PS5.
"We have done some testing with Sony on the PlayStation 5 and today we can confirm that the FireCuda 530 with the heatsink has met all the PS5 requirements," he stated.
"With the PS5 design, the SSD card slot is very narrow, so there's not much room for the SSD to mount. However, with the FireCuda 530 – even with the heatsink on the top – the slim design allows for it to fit."
Park added: "Of course, the FireCuda 530 without the heatsink is slimmer, so both of them will fit into the PS5."
However, Sony stressed in its recently posted support page that anyone installing an internal SSD will need to attach their own cooling structure such as a heatsink, and that the whole structure will still need to fit within a 110 x 25 x 11.25mm space.
The only current solution for expanding the Xbox Series X/S SSD storage is Seagate's bespoke Storage Expansion Card, which launched at $219 for 1TB.
Related Products
Other Products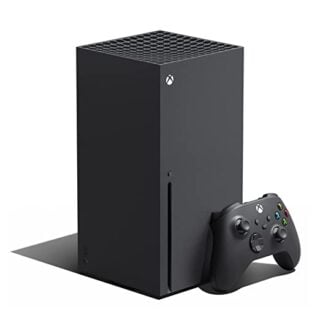 Xbox Series X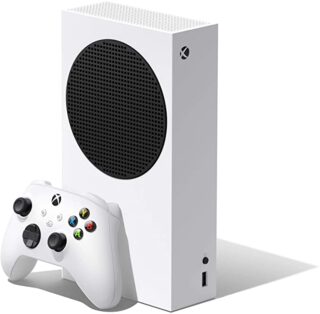 Xbox Series S
Some external links on this page are affiliate links, if you click on our affiliate links and make a purchase we might receive a commission.