Scott Pilgrim's developers are making a new retro-style TMNT game
Shredder's Revenge looks to be a spiritual successor to Turtles in Time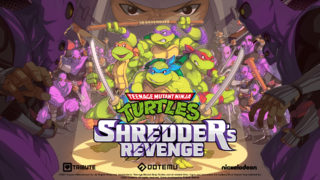 A new Teenage Mutant Ninja Turtles beat 'em up is in development by some of the team behind Scott Pilgrim vs the World: The Game.
Teenage Mutant Ninja Turtles: Shredder's Revenge is coming to PC and consoles and is being developed by Tribute Games, in partnership with Nickelodeon.
Tribute is a Montreal-based studio that specialises in retro-style, pixel art games and its co-founders, Jonathan Lavigne and Jean-Francois Major, worked on the Scott Pilgrim game.
The game will also be published by DotEmu, which also specialises in modern reboots of retro games. In recent years, the publisher has released Streets of Rage 4, Wonder Boy: The Dragon's Trap, Windjammers 2 and Ys Origin.
The art design is based on the classic 1987 cartoon series, and a new cover of the original theme music has been recorded by Faith No More's Mike Patton (which can be heard in the trailer above).
The game follows Leonardo, Raphael, Michelangelo and Donatello as they fight their way through classic locations from the series, in an attempt to stop Bebop and Rocksteady from gathering gizmos to help Shredder and Krang in their latest scheme.
The combat system appears to be similar to that of the fan favourite SNES and arcade game Turtles in Time, with many familiar moves (such as the jumping kick and the ability to throw enemies into the screen) shown in the trailer. Players can now grapple enemies, though, which wasn't possible in that game.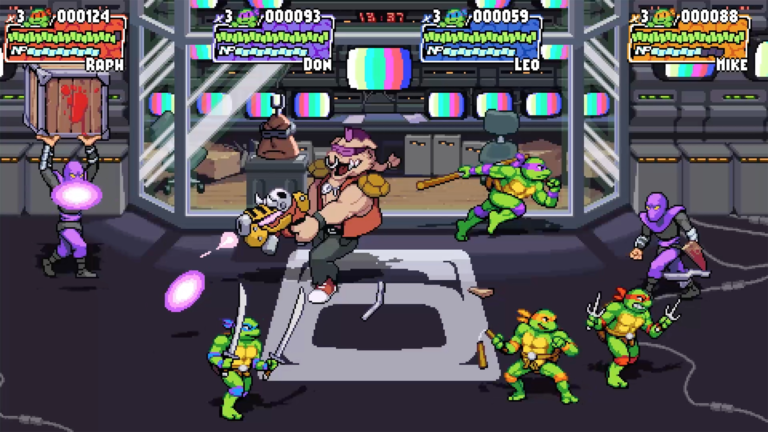 There will be co-op for up to four players, and the trailer seems to hint that April O'Neil and Splinter may be unlockable characters.
The game has not yet been given a release date, and it has not yet been confirmed which systems it will be coming to, other than "PC and consoles".
Scott Pilgrim vs. The World: The Game was delisted for six years before being re-released on PS4, Xbox One, Switch, PC and Stadia on January 14. A special physical release by Limited Run Games was declared the distributor's biggest ever.