Sci-fi horror Fort Solis revealed, starring Troy Baker and Roger Clark
Fallen Leaf's third-person game is being developed on Unreal Engine 5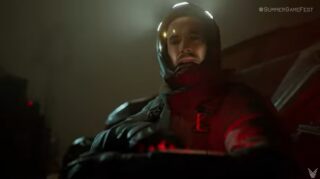 Fort Solis, a new horror game set in space, has been announced at Summer Game Fest.
Starring Troy Baker from The Last of Us and Roger Clark from Red Dead Redemption, the game is being developed by European studio Fallen Leaf.
The game will be in third-person and developed on Unreal Engine 5.
No release date was revealed, but the debut trailer is viewable below, along with an interview with the game's stars.
More to follow…