Scalpers are reportedly getting 30% less for PS5s, but Xbox Series X prices are holding firm
Reseller site StockX claims that the resilient Xbox prices are due to fewer restocks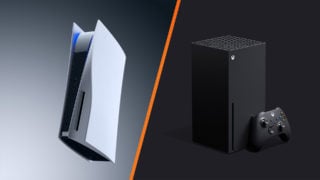 Resellers are now getting around 30% less for PlayStation 5 consoles than at launch, while recent Xbox Series X prices have remained comparable due to fewer shortages.
That's according to "secondary market" StockX, which shared the data with Forbes. According to people the publication spoke to, while the prices scalpers are getting for the PS5 consoles have declined, the volume of consoles being sold has remained steady.
StockX is a reseller site launched in 2016, originally focused on sneakers but later expanding to electronics following the launch of next-gen consoles last November. Earlier this summer, it claimed that more than 130,000 PS5 consoles had been sold via its platform.
The company claims that PS5 prices have fallen by almost 30% since their peak, which was $1,000 on Cyber Weekend 2020 for the disc version. In September the console dropped to $715, which was also 10% less than the price in June.
The digital edition PS5 also peaked at $1000 on Cyber Weekend 2020 and is now selling for just under $700, which is 6% less than in May. Officially, PlayStation 5 retails for $499 (disc) and $399 (digital).
Meanwhile, Xbox Series X prices have recently compared closely to what they were at launch. According to Stock X's data, Series X's price dropped by 25% from its Cyber Weekend peak ($750 – $800) to its lowest price in July ($600).
However, Xbox has seen a significant boost this month, StockX said, selling for an average price of $725, which is only $25-$75 less than its peak.
StockX's senior economist, Jesse Einhorn told Forbes that this was because the Series X has seen fewer restocks than the PlayStation and that "as a result of their relative scarcity, prices on StockX increased."
Additionally, it's noted that resellers are attempting to capitalise on recent reports around the updated PlayStation 5 model.
Last month YouTuber Austin Evans was among the first influencers to obtain the new PS5 model (which quietly went on sale in several regions in August) and criticised the revised hardware's significantly reduced heatsink, which he suggested was causing the console to run hotter.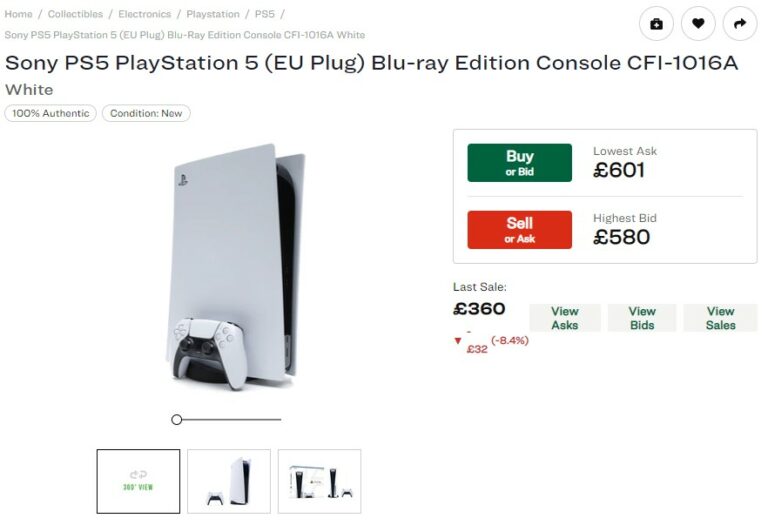 Many enterprising resellers reacted to the claims (which have since been disputed) by putting "launch", or the new model numbers, CFI-1116A (disc) and CFI-1100B (digital), in their eBay listing titles, Forbes reports.
Despite that, scalpers seemingly haven't been able to sell the base model for more.
One Ebay seller, who has sold 15 PlayStations so far, said that they "haven't seen any major difference" in price between the two models. A more prolific reseller, who has shipped 48 PS5s, agreed and said that they're "not sure if users know / care about the new screw design / heat sink changes."