Scalper group says it has 'no regrets' over reselling 3,500 PS5 consoles
UK-based group claims console profits "put food on the table" for its members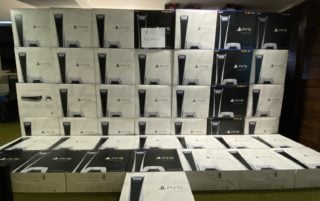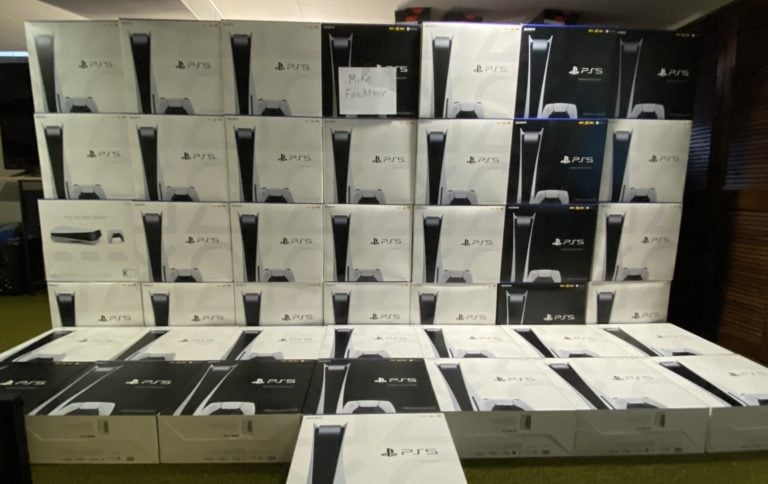 A UK-based scalper group has said it has "no regrets" over allegedly reselling almost 3,500 PlayStation 5 consoles for profit this month.
As reported by Business Insider earlier this week, CrepChiefNotify is a company comprising thousands of paid members, who are said to have used bot software to circumvent online retail queues and automatically purchase PS5 consoles as they came in stock.
In the earlier report, a spokesperson for the group – which is made up of 12 staffers and charges a subscription of £29.99 (~$40) – claimed it had resold 3,500 PS5 consoles this month for profit.
The company has even run Facebook ads encouraging people to sign up to resell PS5 consoles "for an instant £100+ profit," as well as posts boasting of its haul.
Unsurprisingly, the group has attracted many negative comments from consumers struggling to obtain a PlayStation 5 console this month, with units sold out at virtually every major retailer.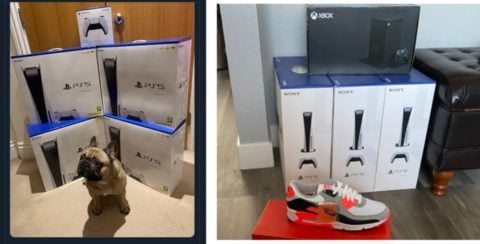 However, in a new statement issued by the group, it defended its actions and claimed that many of its members were struggling financially but could now "put food on the table" thanks to PS5 profits.
On Facebook the group has claimed it's made its users more than £2M in profit to date. Previously, it's predominantly targeted sneakers and sportswear.
"Lots of our community have been furloughed, made redundant, or at some form of disadvantage due the pandemic," it said.
"These people have managed to cover their bills, put food on the table and supply Christmas presents to their children.
"It may be unfortunate that a child wont wake up to a PS5 this Christmas, but another child may have woken up to nothing. We have no regrets.⁠"
The company also denied that its users had utilised bot software to obtain the consoles, despite one of its managers previously suggesting it did in the Business Insider Report.
"Sure we have the advantage with our knowledge and monitors, but that's just being prepared," it said.
"The PS5 hype started back in October with the pre order release. Members were informed to purchase on go. We were prepared, had our in house monitors ready and come the day, 1000 consoles were secured."
It added: "The real chaos started on release day. Once again, we prepped the group, informed everyone of the potential, and was ready on go. The day came and members had feasted, 2472 consoles secured on the day, not with bots as the media is portraying, all manual."
In a statement published on Wednesday, Sony suggested PS5 has enjoyed the biggest console launch in history and promised more console stock would go on sale before the end of the year.
"Demand for PS5 is unprecedented, so we wanted to confirm that more PS5 inventory will be coming to retailers before the end of the year – please stay in touch with your local retailers," it said.
With shortages expected for the foreseeable future, PS5 scalpers are currently seeking to cash in by selling them at extortionate prices on marketplaces like eBay, where a significant number of consoles have already been sold for more than double their retail price.
UK high street retailer CEX is even offering to buy standard PS5 consoles for £600—£150 more than their retail price—which they say they will sell on for £750.
Walmart will be selling more PS5 and Xbox Series X/S consoles today.
Related Products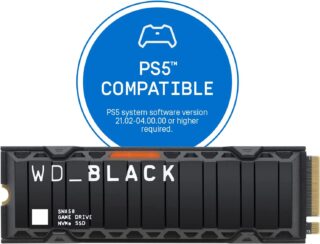 WD_BLACK 500GB M.2 SSD with Heatsink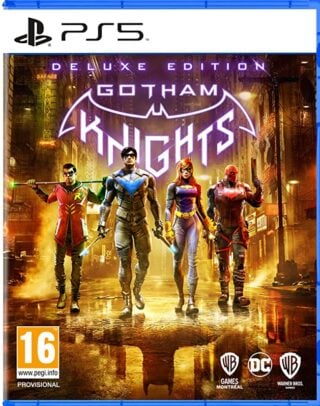 Gotham Knights - Deluxe Edition (PS5)
Other Products
Some external links on this page are affiliate links, if you click on our affiliate links and make a purchase we might receive a commission.