Scalper bot firm claims it secured '2,000+' PS5 orders from Game UK today
UPDATED: Retailer comments as restocks continue to be targeted by scalpers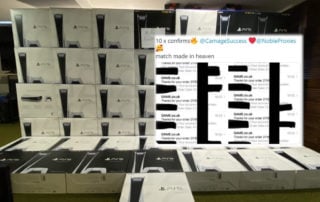 UK PlayStation 5 restocks were again targeted by scalper bots on Tuesday, with one firm claiming its users had secured over 2,000 orders to resell for profit.
Retailer Game made a new batch of PS5 stock available on Tuesday morning, which attracted significant interest resulting in wait times of over an hour for those in its virtual queue.
However, the consoles sold out in under 10 minutes and social media was quickly flooded by users claiming that they'd managed to secure dozens of orders using bot software called 'Carnage'.
Multiple users on Twitter – captured below – boasted that they'd managed to order more than 10 PlayStation 5 consoles from Game on Tuesday, with the intention of selling them on for profit.
---
UPDATE: Game has told VGC it will be checking pre-orders to ensure that only one PS5 is sold per customer.
A spokesperson said: "PlayStation 5's continue to be in very high demand and that demand far outweighs current supply. We have strong measures in place to help ensure that our '1 per customer' statement is maintained to allow for as many individual customers to successfully purchase as possible.
"All pre-orders are subject to automatic checks and order updates such as cancellations following these checks take place after a customer will have received a valid order confirmation email. At the present time these orders are still pre-orders and as such no payments have yet been taken from customers.  Payments will commence once our order checks have been completed."
---
ORIGINAL STORY CONTINUES: Later, the social media account of Carnage Bot itself bragged that its users had successfully logged over 2,000 checkouts at Game.
"2K+ Checkouts, thousands in profit made," it wrote. "Just keeps getting easier every time."
After users flooded the Carnage Bot Twitter account with criticism and pleas for Game to cancel its orders, Carnage eventually locked its profile. VGC has contacted Game for comment.


Carnage Bot first launched in September 2020 and typically targets limited items such as footwear and Disney merchandise to resell for profit.
On social media, the company boasts that its members have made hundreds of thousands in profits from reselling PS5 and Xbox Series X consoles since they launched in November.
Bot software like Carnage is used by resellers to circumvent virtual retail queues and then automatically place multiple orders, far faster than any normal customer ever could.
These kinds of tools aren't new: collectors often use automated bots for identifying restocks. However, gaming's sharp rise in popularity during the pandemic has seen an increase in bots specifically being used to target console shortages with the intent of reselling the in demand products for profit.
Websites often try to block automated buyers like these but bot designers have overcome mitigations by routing traffic through various other computers before ordering items.
Sony has been struggling to meet consumer demand for PS5 consoles since its November launch, but shortages have been exacerbated by scalpers reselling large quantities of the console at significant mark-ups.
The issue has become widespread enough to attract the attention of a group of MPs, who last month called for legislation to prevent scalpers from reselling consoles for "vast profits".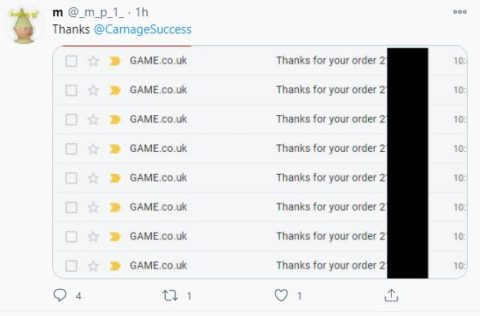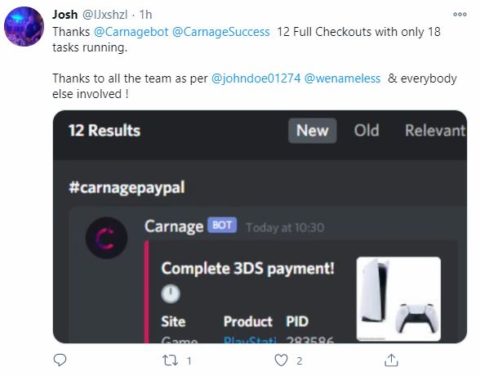 A recent study suggested that scalpers had made over $28 million in next-gen console profits through auction site eBay alone by December 1, 2020.
One group said to be using automated bots, CrepChiefNotify, claimed to have obtained over 5,000 next-gen consoles to resell for profit in their first month of availability.
Unsurprisingly, CrepCheifNotify has attracted negative comments from consumers struggling to obtain PS5 and Xbox Series X consoles.
However, in a statement issued by the group, it defended its actions and claimed that many of its members were struggling financially but could now "put food on the table" thanks to console profits.
"Lots of our community have been furloughed, made redundant, or at some form of disadvantage due the pandemic," it said.
"These people have managed to cover their bills, put food on the table and supply Christmas presents to their children.
"It may be unfortunate that a child won't wake up to a PS5 this Christmas, but another child may have woken up to nothing. We have no regrets.⁠"
Demand for both PS5 and Xbox Series X/S is expected to outstrip supply for the foreseeable future, with Xbox head Phil Spencer recently suggesting Xbox Series X/S shortages will continue into spring 2021.
Related Products
Other Products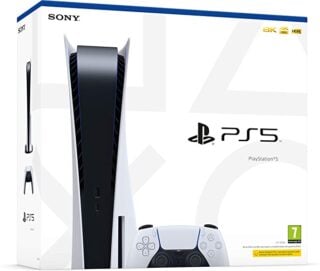 PlayStation 5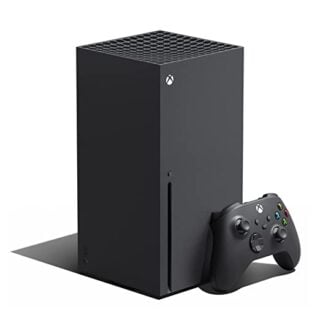 Xbox Series X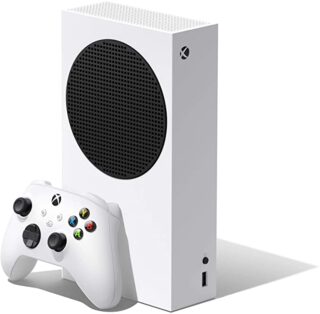 Xbox Series S
Some external links on this page are affiliate links, if you click on our affiliate links and make a purchase we might receive a commission.