Saudi Arabia has acquired a $1 Billion stake in Embracer Group
It's the latest in a series of gaming investments made by Crown Prince Mohammed bin Salman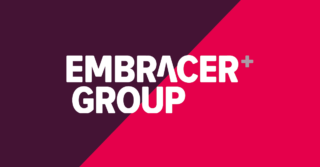 Saudi Arabia has purchased a $1 billion stake in Embracer Group, acquiring 8.1% of the company's shares.
Following the deal's completion, the country's Public Investment Fund (PIF) – through its subsidiary, Savvy Gaming Group – will be the second-largest owner of Embracer Group shares.
PIF is a sovereign wealth fund chaired by crown prince Mohammed bin Salman, and is is reportedly central to his goal of making the Saudi economy less reliant on proceeds from oil.
The Embracer deal is the latest in a line of investments in video game companies, which may raise concerns for some, given Saudi Arabia's longstanding history of human rights abuses. The crown prince in particular has been accused of ordering the murder of journalist Jamal Khashoggi.
In a statement, Embracer founder and group CEO Lars Wingefors said: "Savvy Gaming Group's investment of $1 billion enables us to continue executing our strategy proactively from a position of strength across the global gaming industry.
"Over the past few years, Saudi-based entities have become one of the most significant investors in the global gaming market, and the games market in MENA is one of the world's fastest growing, with $5.7 billion in 2021 revenues and more active gamers than either the US or Western Europe.
"The largest country in this market, by far, is Saudi Arabia, and having visited Saudi Arabia, I have seen the gaming community and the opportunities first-hand.
"Our relationship with Savvy Gaming Group will enable us to set up a regional hub in Saudi Arabia, from which we will be able to make investments across the MENA region, either organically, via partnerships, joint ventures, or via acquisitions of companies led by strong entrepreneurs."
Earlier this year, the prince's PIF purchased a 5.01% stake in Nintendo, a move which was met with unease from fans. Nintendo subsequently said it first learned about the Saudi investment from news reports.
In April, the prince acquired 96% of acclaimed Japanese developer SNK, taking over ownership of the Fatal Fury, Metal Slug and King of Fighters studio.
The PIF has also been used this year to invest stakes of more than 5% in both Capcom and South Korean online games publisher Nexon. These investments totalled over $1 billion.
In December 2020, the fund also acquired over $3 billion worth of stock in Activision Blizzard, Electronic Arts and Take-Two. It's set to receive a profit on part of that investment if Microsoft's acquisition of Activision Blizzard is successfully completed.

Embracer Group has grown in recent years to become one of the world's largest publishers.
The Swedish company announced last month that it plans to acquire a large part of Square Enix's western development arm for $300 million.
The deal will see Embracer become the owner of Crystal Dynamics, Eidos Montreal, Square Enix Montreal, and a catalogue of IPs including Tomb Raider and Deus Ex.
When the deal is completed, Embracer, which also owns such companies as THQ Nordic, Koch Media/Deep Silver, Saber Interactive and Gearbox Software, will have more than 120 internal game development studios.
Its largest acquisition was the €2.75 billion purchase of French board game company Asmodee in December 2021.
Last year it acquired Borderlands developer Gearbox for up to $1.4 billion, and in 2020 it purchased World War Z and Witcher 3 port developer Saber in a deal that could rise to $525 million.
In March, Embracer acquired Dark Horse Media, one the leading US comic book publishers, for an undisclosed sum.
Related Products
Other Products
Some external links on this page are affiliate links, if you click on our affiliate links and make a purchase we might receive a commission.