Sakurai explains 'great amount of work' required for Banjo-Kazooie Smash Bros. gameplay
Club Mario called in for capture, creator reveals
Super Smash Bros. Ultimate director Masahiro Sakurai has explained how gameplay segments are arranged for the hugely popular fighter reveals, such as those for Banjo-Kazooie and Dragon Quest's Hero.
Writing in his regular Japanese Famitsu magazine column (translated by PushDustIn), Sakurai explained that the gameplay portions of the reveal videos require a "great number" of people to put together.
UPDATE: Nintendo has officially announced Banjo-Kazooie Nintendo Switch for its Switch Online subscription service.
Occasionally even other departments of Nintendo are called in to capture gameplay, he explained, such as Nintendo Japan's Mario Club testing department.
"The number of people who are involved putting together these portions of the trailer are a great number of people," Sakurai wrote.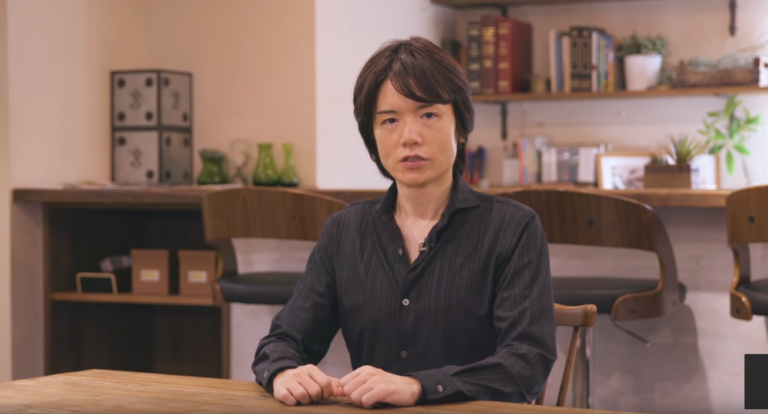 "The models, animations, stages, effects, music, sound effects and sometimes UI are shown as much as possible, the gameplay shown in these trailers should be as close as possible to what final build will be.
"Generally speaking, the people working on the game are recording the footage. However, other parts of Nintendo like the Mario Club have helped in the past," he added.
Sakurai said that unlike the CG sections of the reveal trailers, the gameplay parts aren't fully planned.
"Footage that was recorded by the team that is good is used," he said. "There are some guiding principals like showing the strong points of the fighter at the start, seeing the special moves, showing the stage from a distance, including a few gags and showcasing the Final Smash.
"After all that is done, it's time to put the CG parts and the gameplay parts together and adjust the sound effects. Having the sound effects and music work together makes a huge impact."
Sakurai finished his weekly column by stating that he thinks the effort put into the character reveal trailers is appreciated by fans and that he's "deeply grateful" to be able to work on such content.
Sakurai has previously spoken of his satisfaction with the result of Grant Kirkhope's Smash Bros. music.
In an earlier column, he claimed that securing Banjo-Kazooie for Smash Bros. was "quite easy".