Sackboy A Big Adventure announced for PS5
LittleBigPlanet mascot returns in new 3D platformer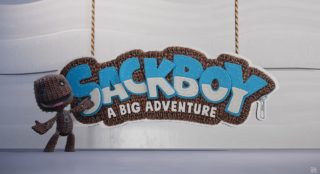 Sony is bringing LittleBigPlanet mascot Sackboy to PlayStation 5.
Sackboy A Big Adventure was revealed during Thursday's PS5 software reveal showcase.
The game is in development at LittleBigPlanet 3 and LittleBigPlanet Vita studio Sumo Digital.
According to the official blurb, "Sackboy returns in an all-new 3D adventure with a deeply immersive and expressive control scheme.
"Players can go on this epic platforming journey solo-style, or they can team up with friends for collaborative, chaotic multiplayer fun."