Saber Interactive is working on the Star Wars KOTOR remake with Aspyr
The game will be a timed exclusive for PlayStation 5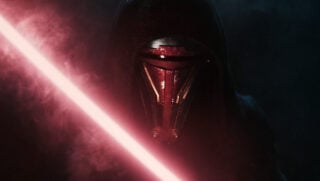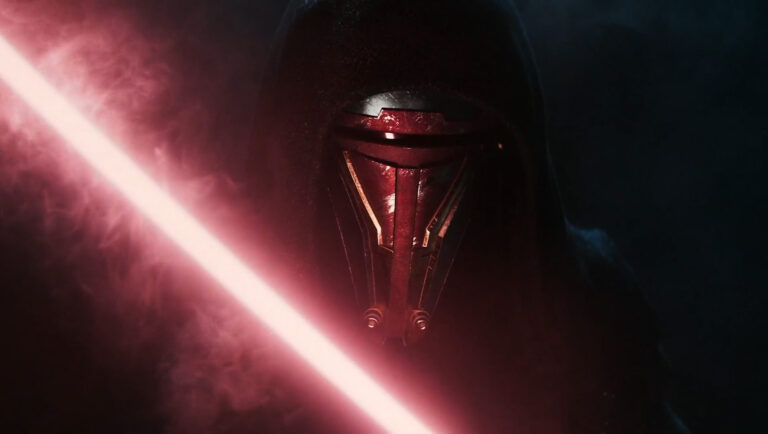 Saber Interactive is working on the upcoming Star Wars: Knights of the Old Republic remake, alongside Aspyr.
As part of Embracer Group's Q4 financial report, board member Matthew Karch announced that Saber Interactive, which most recently released Evil Dead, is now working on the project.
"Aspyr has gone full in to make this the best game that they can make," Karch said.
"When we acquired Aspyr, we knew from the start that they would require our assistance.
"Saber has tremendous expertise in creating these types of products. We've done it on Halo – on multiple Halo products – so we've been spending a lot of time working with them to bring this title over."
Karch added: "We're fully confident that the game is going to be fantastic, but it's a massive product and massive products require a lot of effort and a lot of time to make good, and especially when you're talking about game that's very old, we've basically had to remake that game from scratch."
While the game has yet to receive a release date, last year an Aspyr producer claimed that the game was more substantial than a simple remaster. 
Knights of the Old Republic Remake will be a timed console exclusive on PlayStation 5. It was originally revealed during a PlayStation Showcase last year.
Released in 2003, Knights of the Old Republic tells a Jedi versus Sith story set some 4,000 years before the rise of the Galactic Empire featured in 1977's Star Wars film.
Although the original Knights of the Old Republic games have been officially wiped from Star Wars canon following Disney's acquisition of the franchise, there have been signs it's looking to reintroduce story elements from the games.
In 2017, some KoTOR plot elements were referenced in the Star Wars Rebels animated series, such as the Mandalorian Wars and the ancient Sith planet Malachor. A deleted scene from The Clone Wars was also reportedly set to include Darth Revan from KoTOR.
Later, an art book for movie Star Wars: The Rise of Skywalker contained a reference to a Sith Legion named after Revan.
In 2019, Lucasfilm also announced it would launch a range of media exploring the "High Republic Era", which officially takes place several hundred years before the Star Wars movies.
Related Products
Other Products
Some external links on this page are affiliate links, if you click on our affiliate links and make a purchase we might receive a commission.