RPG dev Artisan is opening 'the largest foreign-owned studio' in Saudi Arabia
Artisan Studios has entered into an agreement with Saudi Arabia's Ministry of Investment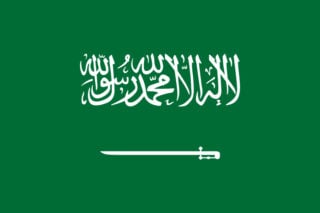 RPG developer Artisan Studios is opening a new studio in Saudi Arabia, and promises to create the first AAA games in the area.
The company has entered into an agreement with Saudi Arabia's Ministry of Investment to open what it calls "the largest foreign-owned game development studio in the Kingdom".
The new studio will be opened in new offices in Riyadh, and will employ over 200 staff including "the best talent in the Middle East and North Africa (MENA) region".
Artisan's aim is to develop "the first AAA console titles in the GCC", which is the Gulf Cooperation Council (a regional union consisting of Saudi Arabia, Bahrain, Kuwait, Oman, Qatar and the United Arab Emirates).
According to Artisan, the company "will use this new studio to grow its global footprint and become the first independent console game developer in the MENA region.
"Artisan wants to collaborate with local artists from across the region to create new IPs to export globally," it adds.
In a statement, Artisan CEO Mario Rizzo said: "Riyadh has one of the most dynamic and exciting independent game development communities. After spending the last two years exploring the region, we knew it would be the best place to build a new studio.
"The support we have received from the Ministry has been world-class, and they have made us feel welcome in the Kingdom. We are honoured to be the first developer invited to set up in Riyadh and look forward to building amazing new games together."

Saudi Arabia has frequently featured in games industry headlines in recent years, but rarely in stories involving studios actually being set up in the kingdom itself.
Most headlines revolve around the kingdom's investment in other foreign developers and publishers, through its Public Investment Fund (PIF).
The PIF, which has made a series of investments in the video games industry in recent years, is reportedly central to Crown Prince Mohammed bin Salman's goal of making the Saudi economy less reliant on proceeds from oil.
Earlier this year, the PIF increased its stake in Electronic Arts, bringing its total ownership to around 9%.
The fund has also been regularly investing in Nintendo, steadily increasing its stake in the company, first acquiring a 5.01% stake in May 2022, then raising it to 6.07% in January 2023, then to 7.08% and again to 8.26% in February 2023.
In December 2020 the fund acquired over $3 billion worth of stock in EA, Call of Duty maker Activision Blizzard and Rockstar's parent company Take-Two.
The PIF's continued investments in video game companies may raise concerns for some, given Saudi Arabia's longstanding history of human rights abuses.
American Intelligence agencies have also accused the crown prince of ordering the murder of journalist Jamal Khashoggi in 2018.
Related Products
Other Products
Some external links on this page are affiliate links, if you click on our affiliate links and make a purchase we might receive a commission.